Minister launches $200m Clean Tech program
31-08-2010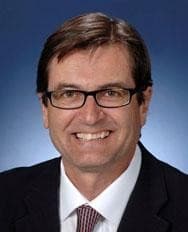 Greg Combet … new opportunities
The Minister for Industry and Innovation, Greg Combet, has launched a $200 million Clean Technology Innovation Program to assist in reducing greenhouse gas emissions.
The program, launched at Licella Pty Ltd's biofuels plant at Somersby on the NSW Central Coast, is a merit-based grants program to support companies involved in green research and development.
Mr Combet said the program would help to create new business opportunities, new industries and new jobs.
"We are looking for innovative projects involving applied research and development, proof of concept or early stage commercialisation activities, Mr Combet said.
"The aim is to develop new clean technologies and associated services, including low emission and energy efficient solutions that reduce greenhouse gas emissions."
The types of projects that could be supported include generating energy from wind, solar, wave, tidal, hydro or geothermal power.
Innovation in biofuels, cogeneration and low emissions uses of coal could also be supported.
The Clean Technology Innovation Program will also help companies develop and commercialise technologies to improve energy efficiency in water treatment and waste management.
"It is about getting new products and services into the marketplace so households and businesses can reduce greenhouse gas emissions and prosper in a low carbon global economy," Mr Combet said.
The program, to be conducted by AusIndustry, provides grants between $50,000 and $5 million on a dollar-for-dollar basis.
AusIndustry will host information sessions around Australia to help businesses apply.