MINISTER IGNITES STEEL DEBATE AT WOLLONGONG INNOVATION HUB
16-08-2016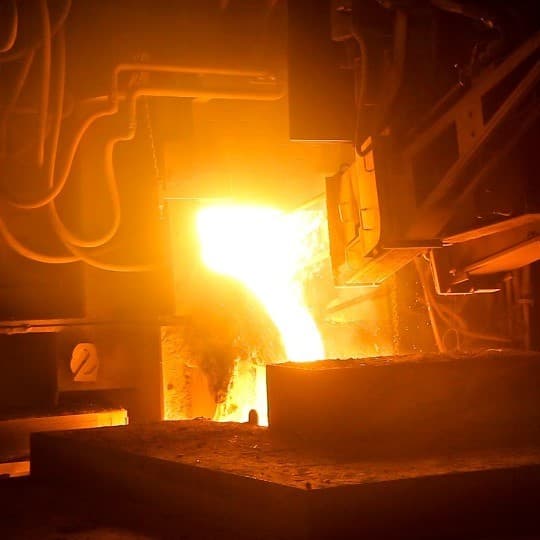 NSW Industry Minister Anthony Roberts argued against calls for "Buy Australian" rules in government steel procurement when he opened the "iAccelerate" business innovation centre at the University of Wollongong Innovation Campus on 19 July.
The new centre, made possible thanks to a $16.5 million contribution from the NSW Government, will house up to 280 entrepreneurs and assist in the development of start-ups that are pioneering new technologies.
The centre provides entrepreneurs not only with business accommodation but also with professional services, seed funding, and access to the university's research and expertise.
One reason for the NSW Government's contribution to the centre is to help tech-savvy businesses create the "jobs of future" – an acute consideration of the Illawarra community given recent job losses in the steel industry.
The design of the new building prominently features exposed steel in homage to the vital role the steel industry has played in the local economy and as a vote of confidence in the industry's future.
Yet Mr Robert stirred up controversy among some in the industry with his criticism of a campaign to require that steel used in government infrastructure projects be 100% Australian-made.
Confirming the NSW's Government's current policy stance, he likened the proposed procurement rules to the economic policies of North Korea.
"The steel industry doesn't need some centralised North Korean style of mandate to ensure its future," Mr Roberts said.
North Korea's economy is subject to rigid central planning, unique in the world in its elimination of markets. Consumer goods, ranging from food to clothes, are allocated based on hierarchy determined by the government rather than business success or effort. Malnutrition is common outside the military and bureaucratic elite.
In making the comparison, Mr Roberts was arguing that local industry should strive to flourish in open markets, which are critical to Australia's prosperity, rather than look to bureaucratic regulation that when taken to extremes can lead to North Korean style hardship.
In an age when many politicians feel afraid to venture beyond focus-group tested talking points, it's refreshing to hear Mr Roberts engaging in a frank conversation about his honest beliefs.
But Mr Roberts's choice of language drew a molten response from some in the Illawarra manufacturing community.
A steely rebuke came from industry campaigner Mr Ian Waters, a senior project engineer with K&R Fabrications who featured in Industry Update's June edition investigation into the impact of under-priced and sometimes sub-standard steel imports on the domestic industry.
Mr Waters said Mr Roberts's language was an "insult" to the 15,300 NSW citizens who signed the 100% Australian Steel campaign's petition and to the 68 businesses who made submissions to the NSW Government in support of the proposal.
Mr Waters also argued the North Korea comparison was illogical because the North Korean government is in fact an importer of Chinese goods, ironically placing it alongside the NSW Government.
But in free countries, such as Australia and the USA, it is common to impose restrictions on imports from China.
"Buy Australia steel procurement laws are already in place in Victoria and South Australia. Last I went to Melbourne, it didn't look much like North Korea. Steel procurement laws are also the policy of federal and state oppositions," Mr Waters said.
In the USA, federal highway projects are subject to 100% local content rules under the Buy American Act. In May, the national government nearly doubled tariffs on Chinese steel from 266% to a prohibitive 522%.
In response to the campaign, the Industry Minister said he understood the significance of the steel industry to the lllawarra community and to the NSW economy, but that the government must adhere to international trade laws and ensure tax payers attain value for money.
He pointed to the Liberal government's expansion of infrastructure investment – with an extra $20 billion under the Rebuilding NSW Plan – as providing increased opportunities for the local industry.
It should also be noted that the Department of Industry, Skills and Regional Development provides support and advisory services to help businesses access major project opportunities.
Mr Robert's arguments have not swayed Mr Waters.
"We are paying you, so therefore you work for us, you don't work for the World Trade Organisation," Mr Waters said.
Industry Update has not taken a position on mandatory Australian procurement, but we encourage all governments to provide local businesses and communities with maximum feasible transparency of the steel procurement process, particularly on quality and safety issues.
Whatever side you come down on in this debate, it's great to hear a spirited discussion about the future of one arm of Australia's manufacturing industry.