MINIATURISED RUPTURE DISKS ARE CERTIFIED TO PERFORM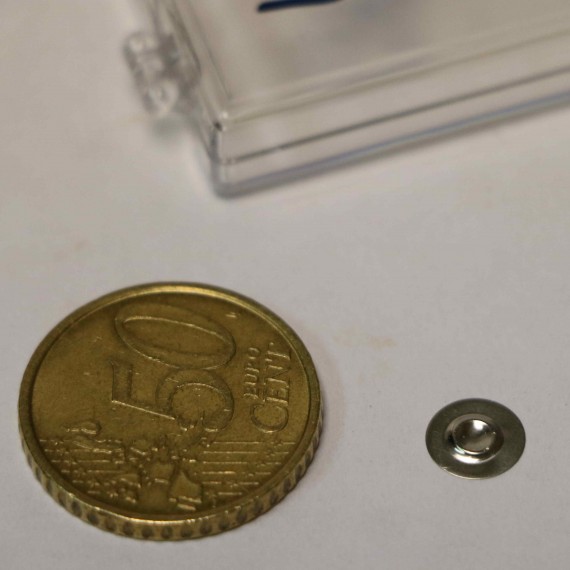 BS&B Safety Systems manufactures a range of miniaturised rupture disks in sizes down from 1in to 0.125in at all ranges of pressure including low (15-1000psi), medium (350-16,000psi) and high (1500-70,000psi).
The company invented the first rupture disk device in 1931, and has subsequently pioneered the reverse buckling technology that has enabled it to produce these miniaturised disks as small as 0.125in at all ranges of pressure. However, miniaturisation of reverse buckling technology presents its own unique challenges, says Geof Brazier, Managing Director, BS&B Safety Systems, Custom Engineered Products Division.
"As burst diameters decrease it becomes increasingly difficult to design a reverse buckling dome that will reliably respond through such small orifice sizes," says Brazier. "In many ways it can be like trying to fit a camel through the eye of a needle."
To resolve this issue, BS&B has created novel structures that control the reversal of the rupture disk to always respond in a predictable manner.
This includes, for example, a hybrid shape that combines reverse buckling and forward bulging characteristics that are pre-collapsed. In this type of design, a line of weakness is typically placed into the rupture disk structure to define a specific opening flow area when the reverse type disk activates.
Small nominal size rupture disks can also be very sensitive to the detailed characteristics of the orifice through which they burst, causing normal variations in holder support machined part dimensions to have an unwanted impact on burst pressure accuracy.
"With small size pressure relief devices, the influence of every feature of both the rupture disk and its holder is amplified," explains Brazier.
For miniaturized products 0.375in and up certified for high burst pressures up to 70,000psi, BS&B manufactures the rupture disk and holder from a single piece of material, eliminating the usual connection between a rupture disk membrane and its support fitting. The rupture disk is intrinsically leak-tight by virtue of its unitary construction.
As for installation, each miniature rupture disk comes as a single, integrated assembly certified to perform at the desired set pressure. The devices are typically threaded, but are also available in configurations for welding, or flanged connection as required by the application conditions and leak tightness requirements.
BS&B Safety Systems is represented in Australia by HMA Instrumentation.
HMA Instrumentation
02 9428 7300
www.hmagrp.com