MIND THE GAP: AUDITING TOOL CHECKS CRANE COMPLIANCE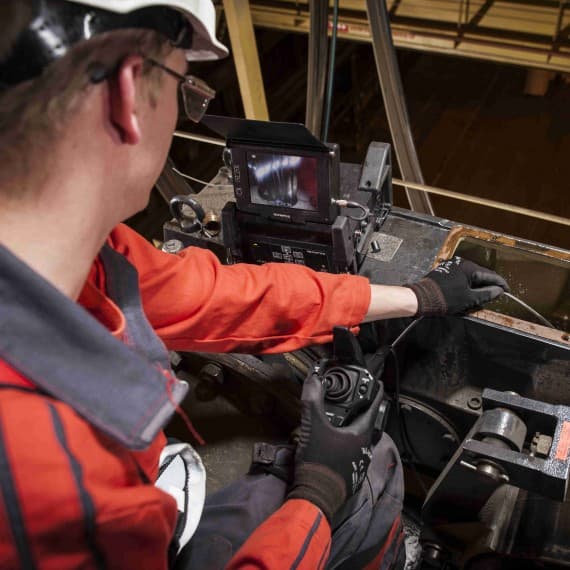 Safety-conscious companies across the Asia-Pacific are acutely aware of the need for standards compliance when it comes to their cranes and lifting equipment. But as companies expand in size and have fleets of tens or even hundreds of cranes, it can be easy to miss one minor component of standards compliance, even if all due diligence is being taken to meet requirements.
"We're finding that even some dedicated safety and compliance managers may not realise there are additional procedures they aren't aware of. They have been vigilantly ensuring their employees comply with the standards they know, but weren't aware of several additional important rules," says Joseph Cefai, Consultation Service Manager, Konecranes Australia.
To fill the gap for time-poor but safety-conscious companies, Konecranes has developed an auditing tool, Compliance Gap Analysis, to ensure companies using cranes and lifting devices are comprehensively compliant.
Expert Konecranes auditors look at entire maintenance programmes, as well as inspection methods, equipment usage, repair processes and structural reports to give a complete picture of operations and maintenance.
Says Cefai: "We often find, for example, that a business' overhead travelling cranes are perfectly serviced and totally standards compliant, but their smaller workshop crane has been neglected, because it is often minimally used, or only used when other cranes are out of service or undergoing routine maintenance."
Compliance Gap Analysis can also be seen as a 'reliability asset controller' because it ensures that every asset is properly maintained and serviced, which will minimise downtime and improve productivity.
"At the end of the day, the consequences of non-compliance are very high, so it's just not worth it. In addition to penalties by regulatory authorities, if an employee or visitor is injured due to a noncompliant claim, that could change their life forever, and leave the company legally liable for the negligence," says Cefai.
The Compliance Gap Analysis process begins with team of trained Konecranes auditors that meet and brief staff, including operations, maintenance, safety and plant management.
Konecranes auditors then tour the facility, making notes and compiling information from discussions with designated operators and plant personnel.
Konecranes then conducts a compliance review with plant leadership, provides a summary of any safety related issues that need immediate attention and produces an easy-to-read final report with action plans. Report findings are considered highly confidential and are not shared or distributed except where required by law.
In addition to identifying any weaknesses in standards compliance, the Compliance Gap Analysis can also enhance the efficiency and effectiveness of maintenance programmes, including companies with multiple sites.
"Sometimes a company has started at one site, then established a new site several years later. We often find that they've treated the two maintenance schedules as entirely separate operations, when in fact there are efficiency and compliance benefits to seeing them as sections of the same programme," adds Cefai.
Konecranes
1300 937 637
www.konecranes.com.au