MILLIONS INVESTED INTO RESEARCH ON WIND TURBINE SICKNESS IN AUSTRALIA
29-03-2016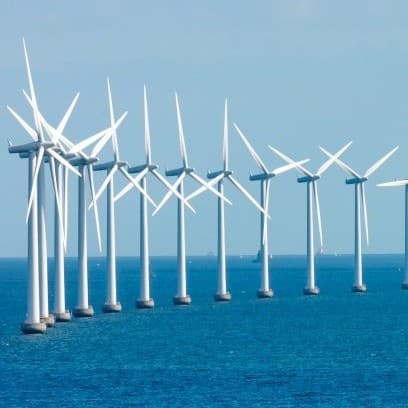 Researchers have been awarded a grant of $3 million by Australia's leading medical funding body to investigate the legitimacy of "wind turbine sickness" – a name given to a range of symptoms that are experienced by those living near wind farms.
A move that has been criticised by both the environmental and scientific community as the same body found that "no direct evidence that exposure to wind farm noise affects physical or mental health".
The National Health and Medical Research Council (NHMRC) argues that more research needs to be done on the matter.
The hypothesis behind the supposed ailment is that infrasound produced by wind turbines could be causing symptoms such as including dizziness, headaches; sleep disturbances, nausea, and irritability.
However a 1.5-year study by the NHMRC didn't find any links between the condition and proximity to wind turbines.
Although this may seem like extensive research the NHMRC said that the original study contained "limited reliable evidence", and they plan to rectify this by funding two more investigations in the next five years.
Although the need for scientific scrutiny is a positive and something that should be encouraged there have been repeated studies and 19 reviews of the literature that failed to find direct evidence to link this condition with wind farms, it's also not consistently experienced by those living near turbines. 
Many of these cases have been reported in Australia, North America and the UK, but there have been no such cases in places like Germany, Denmark and Spain – all places where wind turbines are a much more frequent occurrence.
Scientists have suggested that these illnesses are psycho-social, rather than physical.
"There is no accepted physiological mechanism where sub-audible infrasound could cause health effects," said Geoffrey Dobb, the Vice President and Chair of the Australian Medical Association's Public Health Committee, back in 2014.
"People living near wind farms who experience adverse health or wellbeing may well do so because of heightened anxiety or negative perceptions about wind farms," he added.
Multiple studies  have also found that people who experience wind turbine sickness were almost always told beforehand that the farms would be detrimental to their health, indicating that their worry about the wind turbines was what was causing them to be ill.
Some are claiming that the money and time that is being spent to verify wind turbine sickness is only a way of slowing down progress.
"Wind farm opponents in parliament will soon have a ready-made excuse to argue for moratoriums on further wind farm development," Simon Chapman, a professor of public health at the University of Sydney, told The Conversation.
The NHMRC has however continues to defended its decision by stating that the two newly funded projects will be high quality, and will involve lab work.
"There is a genuine scientific question here that needs to be solved definitively so we can inform both the public and public policy," Ron Grunstein, a sleep expert at the University of Sydney, who was involved with the NHMRC reference group, told the Australian Journal of Pharmacy.