Millions of dollars safety bonus for power production using Aussie innovation to protect workers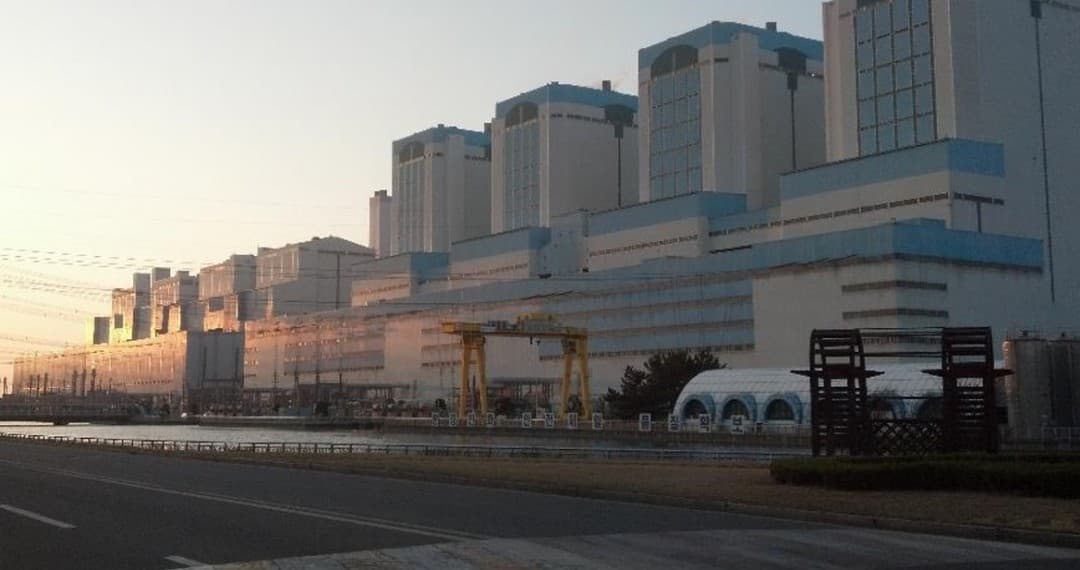 A major unit of a 2400 MW thermal power station in Korea is demonstrating to the global electricity generation industry that adding technology to give increased worker safety can substantially increase financial gains returns, rather than cost money.
The first unit of the Dangjin Steam turbine of Korea East-West Power Co Ltd has applied the Australian Technofast Hydraulic CamNut system onto its low-pressure steam turbine casings to produce what it describes as a "dramatic reduction of downtime" because of reduced overhaul timespans and commensurate increases in electricity production.
The Technofast hydraulic CamNut system – and complementary EziTite hydraulic bolts – enable entire groups of fasteners to be torqued or released immediately and simultaneously, rather than laboriously being individually installed and released.
This means installation times and decommissioning times for regular maintenance can be cut by as much as 80 per cent, said Technofast Founder and CEO, Mr John Bucknell.  It also means workers – who actuate the nuts remotely – are not exposed to the extreme heat of electricity generation tasks and having to wait hours for fasteners to cool down before they can be measured to confirm their clamping load.
An additional benefit of CamNuts is that they can be used where thread length above the nut is insufficient to apply normal Bolt Tensioners, meaning users no longer need to replace expensive studs to gain the benefits of hydraulic direct tensioning.  The unique stepped base washer provides a firm reaction point for tensioning without altering spotface diameters on turbine casings. Also, bolts are not subject to thermally induced stresses from rapid and uneven heating which is important for longevity, reliability and safety.
Korea East West Power General Manager – Steam Turbine Expert Park Jong Geun, said that in addition to the major reason of safety of operators, the CamNuts' reduction of a day of downtime saves 840 million won a year (almost $A1million, $US700,000 or Euro 615,000). Total savings to date on the first installation are approaching $A10 million ($US7.5 million, or more than 6 million Euro).
Mr Bucknell says the installation was so successful that the same technology was applied to HIP turbines at the 1190 MW Donghae Thermal Power, which is making the same safety gains while saving millions of dollars since installation. Since then, other Power Stations in Korea have adopted the same technology, including most recently, Jeju Island Thermal Power Station.
The technologies have also been installed globally in nuclear, hydro and clean/green technologies where it is important to protect workers by minimising time at the workface while keeping production online with the shortest production interruptions– achieving radical savings in costs while cutting downtime by more than 75 per cent.
CamNuts are rapidly applied using the complimentary EziJac tensioner tool. The fast and secure hydraulic fastening system uses hydraulic force to draw and to release the bolt with a manually positioned lock-ring used to hold the bolt tension, rather than each fastener being locked or loosened individually by operations staff using wrenches to torque the bolt by rotating it on the thread or using heat processes.
The reverse procedure permits equally rapid disassembly when it is eventually required for scheduled service or breakdown repairs.
Park Jong Geun said previous heating methods used at the Korea East West Power installations could not be operated simultaneously, needing long hours to heat up and cool down and introducing issues such as measurement of elongation of bolts. Also, this method could cause serious damage and burns because of exposure to heat generated by thermal heater tools.
CamNuts' direct extension methods avoids thermal stress and heat deterioration of bolts. Applied onto existing fasteners, the CamNuts operate simultaneously to directly save hundreds of millions of won in reduction of downtime and another 100 million at each plant is savings due to the extension of lifespans of material no longer subjected to thermal stress. Tangible effects include increased reliability of the system, plus greater production, safety and usability, he says.
Mr Bucknell says that, besides eliminating safety hazards associated with more laborious maintenance methods, CamNut and EziTite fasteners optimise long-term safety by ensuring even tensioning across a range of bolts, where tensioning precision is vital to long-term performance. Extremely accurate and even loads on the flange/joint enhance ongoing reliability of the machinery in service.
"Increased safety and downtime savings of 75 per cent are commonly achieved on a range of power turbines used around the world, including nuclear power plants where workers need to proceed with optimum time-saving and safety, and all installations where there can be major cost penalties if electrical supplies go offline for extended periods," he says.
Benefits of using a CamNuts include:
benefits of hydraulic tensioning without changing expensive bolts
modular construction reduces overall tool weight
design for extreme situations/adverse conditions
low cost
low downtime
reliable and precise tensioning the first time
user-friendly to improve safety
little physical effort. 
Different Technofast installations – tailored to individual needs through the company's North American and Australasia-Asia-Pacific branches – are establishing new benchmarks for efficiency and safety. Typical applications include turbines and associated valves, which are used to generate electricity and in marine and locomotive propulsion.
Technofast Industries is a worldwide leader and specialist in Bolt Tensioning, providing innovative and effective technical solutions along with uncompromising customer service. See www.technofast.com, email sales@technofast.com or call +61 7 3803 6550 for more.