Million dollar boost for female entrepreneurs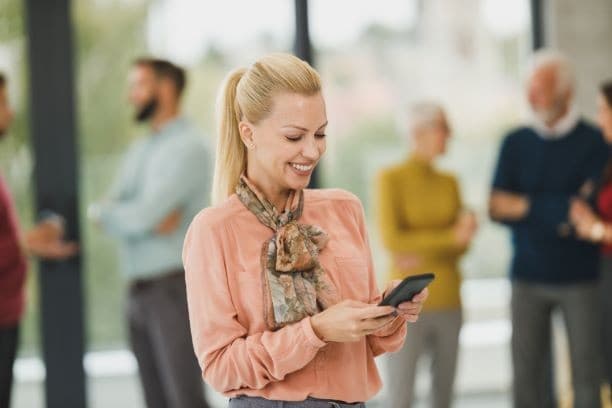 The federal government is backing female-led startups across Australia with $52.2 million in support to help them scale up and grow their businesses.
The Boosting Female Founders Initiative is supporting 51 female-founded startups that are majority owned and led by women, with grants of between $25,000 and $480,000.
It is hoped the grant will help female entrepreneurs overcome the disadvantages faced in getting access to finance and support, to grow their business. Round 1 will see $12 million become available for grants.
Minister for Industry, Science and Technology Karen Andrews said Australia's dynamic startup sector played a crucial role in creating new jobs, developing innovative products and boosting the Australian economy.
"The road from business idea to global product is already a tough one. But we know female-founded startups face even greater challenges in getting the finance needed to reach their full potential," she said.
"The range of startups being supported is incredible, from an Indigenous-designed digital skills training program for schools, to a project creating 3D printed, customised and comfortable breast prostheses made specifically to fit women's bodies and mastectomy bras.
"If we don't capitalise on great business ideas from half of the population, Australia's startup and innovation ecosystems will only be half as good as they could be. This investment will strengthen our economy and empower more female entrepreneurs to create more jobs for all Australians."
Minister for Foreign Affairs and Minister for Women, Senator the Hon Marise Payne said the Boosting Female Founders Initiative formed an important part of the government's 2018 and 2020 Women's Economic Security Statements, which provide targeted, specific and additional support for women.
"Our 2020 Women's Economic Security Statement includes a further $35.9 million so that the Boosting Female Founders initiative can support up to 282 additional startups and 4,300 women entrepreneurs," she said.
"These targeted grants will help some of the best and brightest women in Australia launch bold new and innovative ideas, and I am very pleased to support this initiative."
The recipients were selected by an independent selection committee of experienced women entrepreneurs led by Professor Jana Matthews, ANZ Chair in Business Growth and Director of the Australian Centre for Business Growth at the University of South Australia.
"We were all delighted by the strength of response to this Initiative – both in the sheer number of responses received, and the extraordinarily high calibre of our successful applicants," Professor Matthews said.
"These successful applicants all presented viable concepts, with strong business plans showing great potential for growth and job creation. The selection committee and I look forward to tracking their progress and applauding their success."
The expansion includes a new mentorship element, supporting more than 4000 mentoring opportunities for women entrepreneurs to help them continue to succeed and grow.
The objectives of the program are to:
Stimulate private sector investments into innovative startups led by women
Help female entrepreneurs overcome the disadvantages faced in getting access to finance and support to grow their startups
Enable female founders to scale-up, expand into domestic and global markets, and become self-sufficient
Boost the economy through increasing the diversity of startup founders.
The intended outcomes of the program are:
Increased number of startups founded by women
New products and services are brought to market by startups founded by women
Increased financial investment in startups founded by women
Women improve their earning potential through entrepreneurship
Increased job creation and economic growth.