Published 09-05-2019
| Article appears in June 2019 Issue
MILLENNIAL MANAGEMENT IN A CHANGING WORKFORCE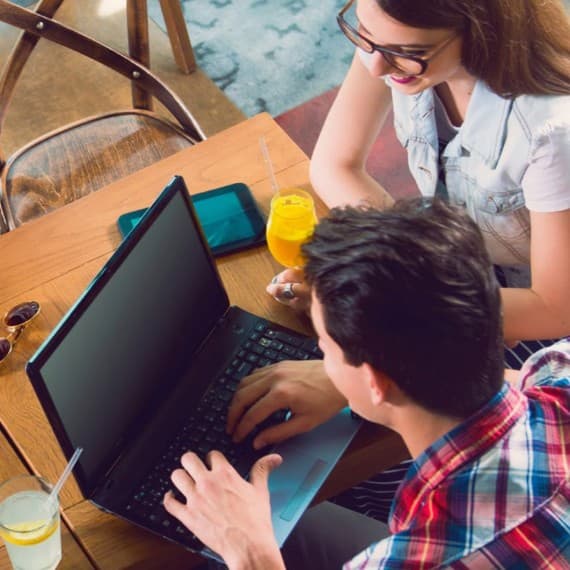 Like it or not, but the demographics of Australia's workforce are changing, and the so-called Millennial generation (born between 1981 and 2000) is beginning to predominate. Indeed, by 2025 Millennials will make up 75 per cent of the workforce.
Why is this an issue?
According to a recent survey commissioned by workforce management specialist Kronos and carried out across Australia by Galaxy Research, Millennials have career expectations that are very different from their predecessors in the Generation X (born between 1965 and 1980) and Baby Boomer (1946-1964) cohorts.
Furthermore, it appears that Australia's manufacturing industry is well behind the field in recognising these differences and adapting its management strategies to cater for the new workforce.
So, what are the differences?
The first, and probably most alarming difference for those in the "old guard" is that Millennials certainly don't consider long service as a virtue: career mobility is paramount.
The survey found that Millennials averaged just 3.4 years (nearly 41 months) in their last few roles, compared with Generation X 5.8 years (70 months) and Baby Boomers 7.3 years (88 months).
Furthermore, for those that did stay the course, only a quarter (24%) of Millennials spent more than five years on average in their last few roles, compared with more than half of Generation X (59%) and three quarters of Baby Boomers (78%).
While one explanation for this short tenure might be youthful inexperience, it is worth considering that the Millennial generation spans ages from 18 to 35, and so includes seasoned professionals and adults with considerable responsibility. (Bear in mind that the median age of parents in Australia is 30.8 years for mothers and 33 years for fathers.)
And breaking the survey data down further reveals that the average tenure for 25-34 year-olds is the same 3.4 years as for the supposedly carefree 18-24 year olds.
So, why the short tenure?
Interestingly, of those surveyed, two-thirds (62%) of Millennials said that they would stay with an employer as long as they were acquiring the skills and training that would leapfrog them onto the next role. Compare this with the findings for Generation X (35%) of and Baby Boomers (27%), and it might appear that Millennials are taking a longer-term career view.
A recent global study found that 60% of Millennials chose a 'sense of purpose' as one of the core reasons they work for their current employer. And this may well explain the likelihood of a swift exit when work begins to stagnate.
60% of Millennials surveyed by Galaxy Research had left a position within a year of feeling they were no longer giving their best - and 32% had departed within three months.
By contrast, only 40% of Generation X left in a year (18% in under three months) and 21% of Baby Boomers (10% within three months).
What motivates Millennials to stay?
There has long been a contention that money is not the answer to retaining Millennial loyalty, but the Galaxy Research survey would suggest otherwise. When asked to name their top three incentives for staying, 61% of Millennials compared with 41% of Generation X and 44% of Baby Boomers had pay among their top three reasons to stay energised.
Other key factors where there were clear differences included internal promotion, favoured by 44% of Millennials compared with 22 and 29% of Gen X and Boomers, respectively, and better training opportunities, with a quarter (23%) of Millennials in favour, compared with just 7 and 12% for the other groupings.
Interestingly, interventions such as mentorships, often cited as ways to nurture young talent, do not have a significant following. Only 2% of the Millennials put mentoring as the single most motivating intervention, compared with 3% of Generation X workers.
What's missing?
Ironically, the report concludes that an open conversation about an employee's intention to leave seems to be one of the key things that would lead them to stay. This wish for transparent, grown-up discussion cuts across the generations - more than half of Millennials (57%) said they would have stayed in their role longer if managers had asked them what they needed to keep them there.
Furthermore 65% of them say they would have stayed longer if managers had shown interest in them as an individual – a sentiment expressed by only 48% of Generation X and 49% of Baby Boomer respondents.
While this might imply that Millennials are more malleable than their older counterparts, it is questionable whether it should be the sole factor to shape retention strategy.
The Kronos report suggests that the very qualities that make the Millennial contribution to the workforce so important - collaboration, a willingness to learn and be challenged, an interest in innovation - may themselves carry an in-built obsolescence, as working environments become familiar and skills are mastered.
In this context, it may often be the correct decision to set them free rather than to tempt them with gold.
However, the data do illustrate the ways in which Millennial careers will differ from those of preceding generations. And this suggests that companies will need to react to both hiring change and their method of managing and motivating a virtual, mobile workforce.
According to Gideon Joseph, Kronos Australia's Practice Manager for the Manufacturing, Services and Distribution Division, "Employee retention is vital in this tight labour market, so manufacturers must strategically meet the needs of Millenials. The alternative is high churn rates, losing talent and skills to competitors and costs involved in recruiting and training."
"Organisational culture needs to change. What's worked in the past doesn't hold true any more, and that is proving difficult for much of manufacturing industry to appreciate."
Joseph does concede that the manufacturing sector is not alone in having this problem. But he does see a marked difference in the way the industry manages its "star performers" and in the way it deals with the bulk of the workforce, very much in a traditional divide between white-collar and blue-collar roles.
"While much of the industry has been slow to recognise that these changes have been happening, there are some companies doing exceptional things, and they're reaping the benefits," he says.
"It's all about giving Millennials both the challenges and the management that they expect."
In its conclusion, the Kronos report suggests a few golden questions that industry leaders should ask themselves.
• Does our churn data imply we have an underlying problem with a particular demographic?
• Have we scrambled to stretch out employee cycles in the past - if so offering what, and how successful have these efforts been?
• What message are we sending to Millennial employees who are considering joining and leaving?
• Do our managers create an environment for honest discussion and negotiation? If not, why not?
• What would our response be to a 10% lift in Millennial churn rates? What about a 20% increase?
• How far are we from delivering that response now?
• Do we have the systems in place to manage a rising Millennial workforce?
• Are we prepared to lead the organisational shift required to make the change?
These questions may well involve some uncomfortable soul searching for some of the "old school". But, given the changing demographic of the available workforce, change is essential – and inevitable.