MILL ENDS FOCUS ON NANO-SCALE MACHINING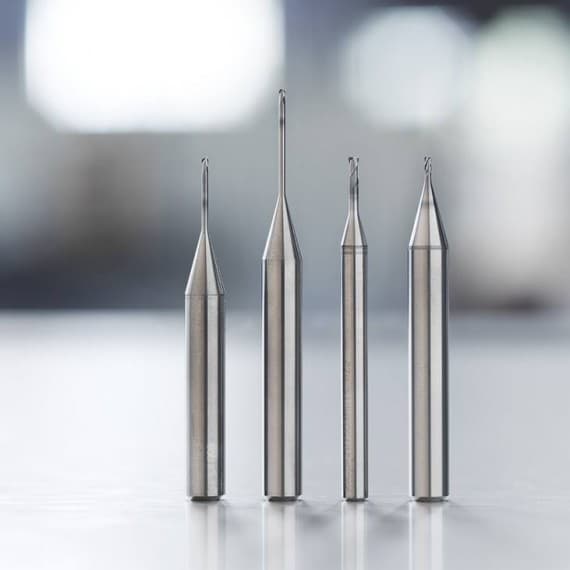 Seco's Jabro-Mini JM500 line of micro end mill products improve the machining of nano-sized parts. The end mills ensure predictable cutting-tool performance in demanding applications such as aerospace, medical and electronics.
There are more than 180 tools in DMM 4 and 6mm shank diameters, seven different overhang lengths, and with flute diameters from 0.2 to 3mm. The wide selection allows part processing to be performed in stages and using the shortest possible tool overhangs at each stage to reduce the risk of tool deflection, saving machining time and increasing feed rates.
The optimised grade, geometry and coating of the Jabro-Mini JM500 line combine to generate outstanding surface finishes on parts made from many materials, including steel, stainless steel, heat-resistant super alloys and titanium. The geometries incorporate 30-degree helixes and 3-degree rakes, offered in two, three and four-flute versions of toric and ball-nose styles. An all-round carbide grade with polished SIRA coating helps these tools further excel in machining the targeted tough materials at the lowest possible cost per edge.
Seco Tools Australia
1300 55 7326
www.secotools.com/au