A MILL DRILL FOR ALL APPLICATIONS
28-09-2017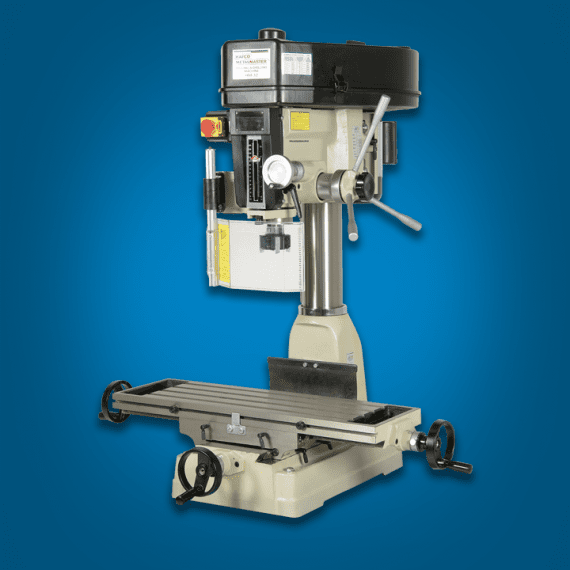 The Hafco Metalmaster HM-32 belt-drive mill drill is a rugged and well made machine with a great deal of power, suitable for serious home engineering or light industrial duties.
Available from Hare and Forbes, the machine has a 2hp 240V motor with a quiet-running B-section belt drive system offering 12 speeds from 100 to 2150RPM.
It has a 3MT spindle with 75mm diameter quill, and the milling head rotates a full 360 degrees on the column.
The extra-large 820 x 240mm ground worktable has integral T slots to allow the workpiece to be directly mounted. And table travels of 540, 190 and 410mm are available for the x, y and z axes.
The HM-32 comes as standard with a drill chuck, 3MT arbor, 3MT to 2MT drill sleeve, face cutter and arbor, a 3-inch tilting vice and integral safety cutter guard.
Hare & Forbes
02 9890 9111
www.machineryhouse.com.au