MILITARY TECH REPURPOSED FOR LASER AIDED PIZZA DELIVERY
19-03-2016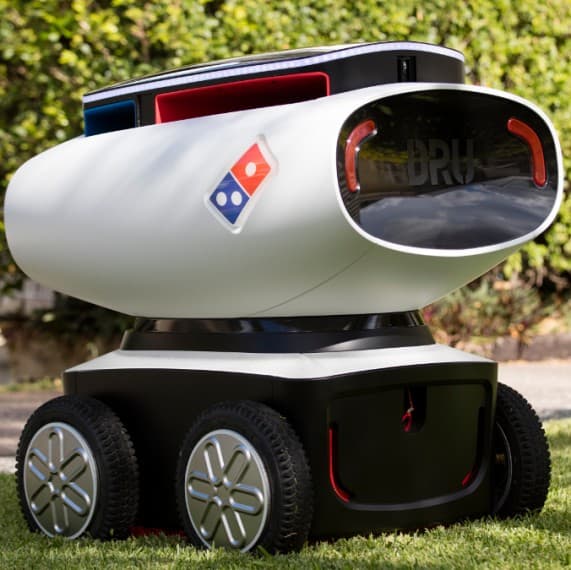 Domino's Australia has leapt ahead into the future we all want, prototyping a pizza delivery droid sourced from private and military technology.
The robot, or Domino's Robotic Unit (DRU), was built with Australian startup Marathon Robotics, and features military technology and Domino's GPS tracking data.
The DRU is a four-wheeled robot is similar in appearance to a previously prototyped grocery robot, designed by Skype co-founders. It uses lasers to detect and avoid obstacles, and travel to its destination at speeds of up to 20km/h.
When it reaches its destination, the robot can then be unlocked by use of a security code sent to the customer's smartphone.
While there are still many regulatory changes and challenges to be encountered before self-piloting drones and cars can be used in day-to-day life, Dominos remains optimistic that their prototype will help inform the future of autonomous robotics legislation.