MILITARY GRADE CORDSETS PROVIDE RELIABLE CONNECTIONS IN THE FIELD
31-08-2017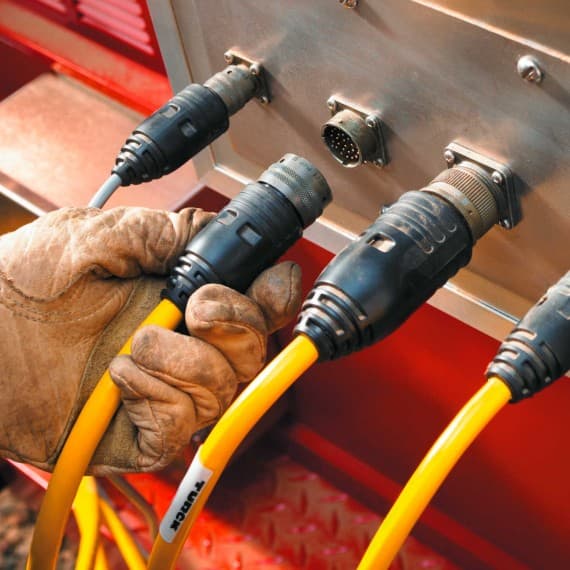 Turck now offers over-moulded Mil-Spec cordsets that provide more robust and reliable connectivity in demanding applications than field-assembled versions.
The Mil-Spec cordsets are fully factory tested to ensure optimal performance in harsh environments, including automotive engine compartments, mobile equipment and oil and gas. The unique over-moulded design removes the need for field assembly, soldering and wiring, helping operators to reduce downtime and maintenance labour and costs.
The over-moulded cordsets also seal to a wide variety of cable types and are compatible with other Turck products and standard Mil-Spec receptacles.
Turck over-moulded Mil-Spec cordsets are available in multiple shell sizes with threaded, bayonet and reverse bayonet styles. They meet NEMA 1, 3, 4 and 6P and are rated IP67 and IP68.
Turck Australia
1300 132 566.
www.turck.com.au