MICROSOFT'S RELEASES FIRST LAPTOP: THE SURFACE BOOK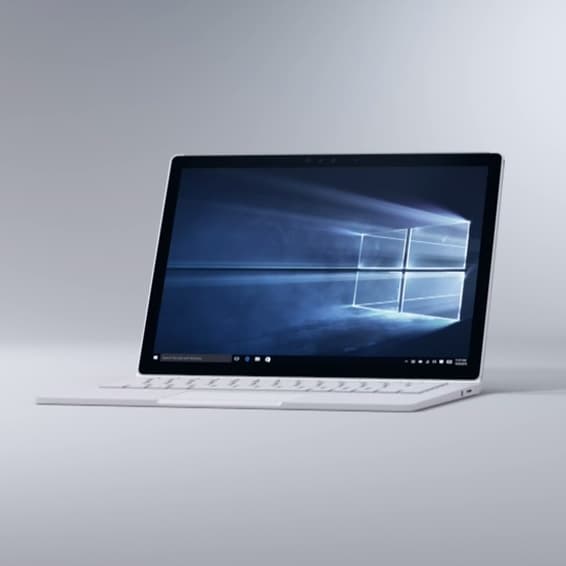 Microsoft has just announced some changes to their Surface line with the introduction of the new Surface Book.
The first laptop ever built by Microsoft, the Surface Book has a fully removable screen that can double as a tablet, and the screen can be propped up on the keyboard.
The Surface Book includes a 13.5-inch display and a pixel density of 267PPI, which is optically bonded with glass.
According to Microsoft the Surface Book sits in a magnesium body with the standout feature being the new hinge.
Dubbed a "dynamic fulcrum" the hinge seems to flex as it bends, that elevates the display while in tablet form, but leaves a slight gap when the laptop is closed.
The laptop includes a backlit keyboard, with deeper keeps and 1.6mm travel, with claims that it types almost silently. It also includes a glass trackpad with five points of touch sensitivity.
The inside of the laptop consits of Intel Core i5 and i7 processors, a Nvidia GeForce GPU with GDDR5 memory, two USB 3.0 ports and an SD card slot and can run for 12 hours on a single charge.
"Ounce-for-ounce, pound-for-pound," Microsoft claims, "this is the fastest 13-inch laptop ever made anywhere on any planet." Claiming that it'll be twice as fast as the MacBook Pro.
Preorders begin on October 7th and will go on sale on October 26th with a starting price of $1499.