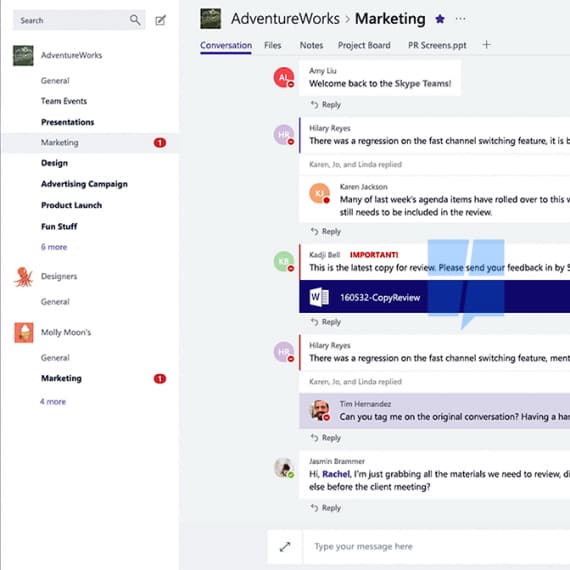 With connectivity being at the heart of innovation and collaboration platforms that aloe teams to communicate effectively amongst each other become imperative. Now Microsoft has taken on Slack, a large team messaging system used by the likes of NASA .
Reportedly the massive tech company is creating a team system under the existing Skype system. According to MSPowerUser, Microsoft developing the new messaging software dubbed 'Skype Teams', promising to provide the same power for larges teams, while incorporating other Skype functionalities.
Skype Teams, per MSPowerUser features both channels and private messaging for groups, as well as file-sharing and fun things like emojis and GIFs, much like the current Slack platform.
The new service is also reported to feature Threaded Conversations, in which users can respond directly to a comment through Facebook threads. Users will also be able to start video chats both within channels and in private messages.
Previous to this, Microspft has alreadt released a compiteotr in the overhauled SharePoint app, bringing the service onto mobile devices.