MICHIGAN STATE UNIVERSITY CREATES FULLY TRANSPARENT SOLAR PANEL
16-10-2015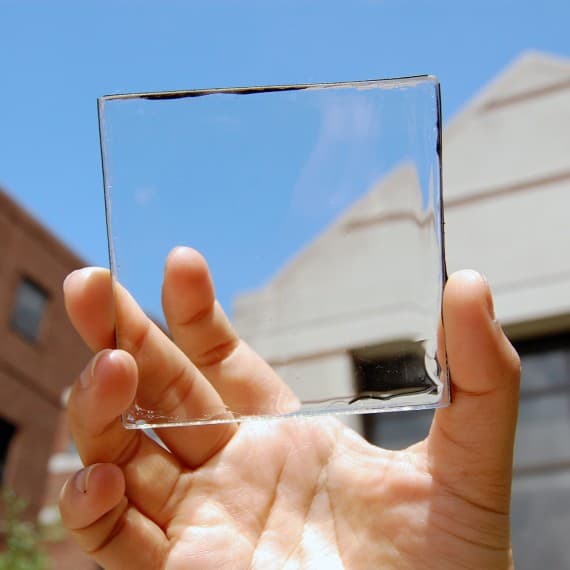 With more and more innovations simplifying and bettering solar energy, Michigan State University has developed a completely transparent solar panel.
Researchers at the University, have achieved a transparent solar cell by creating a transparent luminescent solar concentrator which utilises organic salts to absorb wavelengths of light that are already unseeable to the human eye with the new solar panel being indistinguishable from normal glass.
By doing this, they have steered away from the fundamentally problem that has been encountered by others, as for the material to be completely transparent the light would need to travel uninterrupted to the eye, with the photos passing completely without being absorbed.
The solar panel projects a luminescent glow that contains a converted wavelength of infrared light that is also invisible to the human eye.
Previous semi-transparent solar cells that cast light in coloured shadows most of the time can achieve efficiency of approximately sever precent, the researchers at Michigan state are hoping to achieve a top efficiency of 5 perfect with continues testing.
The research team believes that their transparent technology could be utilised from big industry to every day consumer based products.
The top priority still remains to develop the technology to be more power efficient and maintain and scalable level of affordability.