METER IS COMPLETE ENERGY MANAGEMENT SOLUTION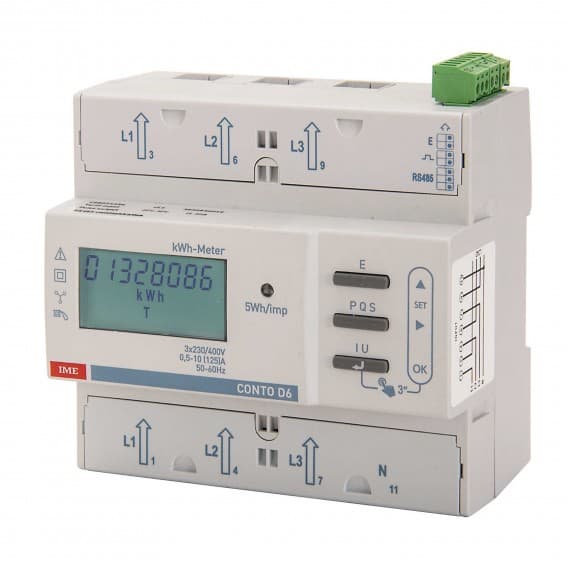 Available now in Australia and New Zealand from NHP, the Conto D6 energy meter is a three-phase, four-wire direct connect meter for current measurements up to 100A.
The Conto D6 delivers accurate and reliable measurement that is ideal for distributed submetering applications in cabinets and control panels.
The meter has a programmable pulse output and can be remotely monitored via Modbus RTU. It can measure total and partial energy, both active and reactive power and also boasts two tariff management inputs for a complete energy management solution.
The lightweight and compact meter is quick and easy to install using DIN rail mounts, easily accessible sealable terminals and an intuitive user interface.
The full list of measurement variables includes: total active and reactive energy, partial active and reactive energy, active power demand, an hour meter, phase current and voltage, frequency and power factor.
NHP Electrical Engineering
1300 NHP NHP
www.nhp.com.au