Metal Pressing in Australia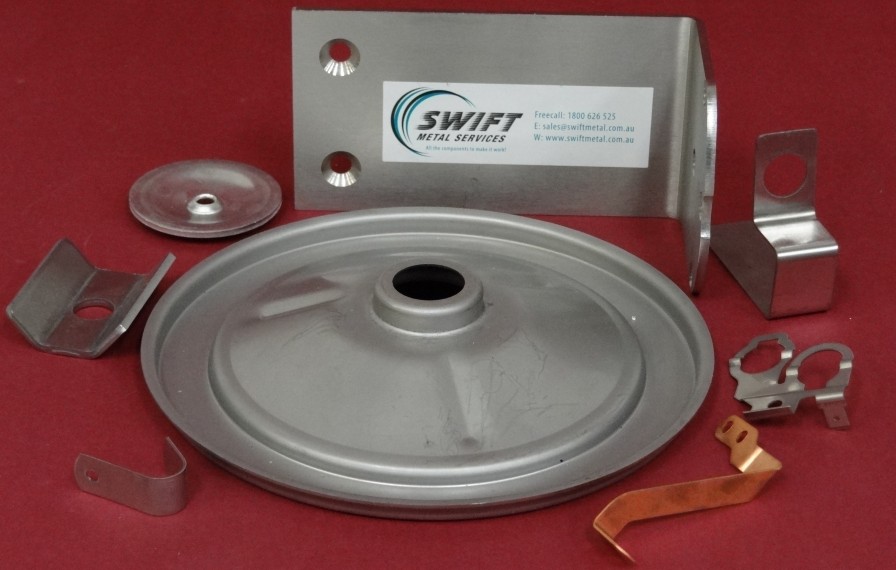 Is it more cost-effective long term to obtain pressed metal parts and components in Australia or from off shore?
One of Australia's leading Metal Pressing companies, Swift Metal Services advises local manufacturers to explore all avenues in Australia before taking manufacturing of products or parts offshore. Short to medium runs of metal components, pressed steel parts and stamped componentry, can be produced in Australia on automated machinery for similar nett costs, with greater accuracy, consistent quality and vastly shorter lead times, than some imported components.
Australian and New Zealand manufacturers need to consider the complete cost cycle when using imported parts. Hidden costs that may not be considered include, exchange rate fluctuations, international payment charges,  freight including road freight from wharf to customer, import duties, customs clearance charges, additional warehousing expenses and increased inventory required to ensure imported parts on inevitable long lead times do not adversely impact production.
Then there is the problem if the parts arrive faulty. Many companies that have trialed importing components from countries with lower labour costs than Australia have had the inevitable batch of faulty parts – typically after 2 or 3 shipments of good components.
Established Australian manufacturers such as Swift, provide a 3-way guarantee called DIFOTIS. Which is interpreted Delivered In Full On Time In Specification.  The secret is using qualified trades personal, LEAN manufacturing techniques combined with on-going training and investment in technologically advanced machinery.
The attached photo illustrates some of the pressed metal components produced in Australia by Swift Metal Services.
Metal Pressing
Freecall: 1800 626 525 or visit www.swiftmetal.com.au