METAL DETECTOR KEEPS WATCH OVER PHARMACEUTICAL PACKAGING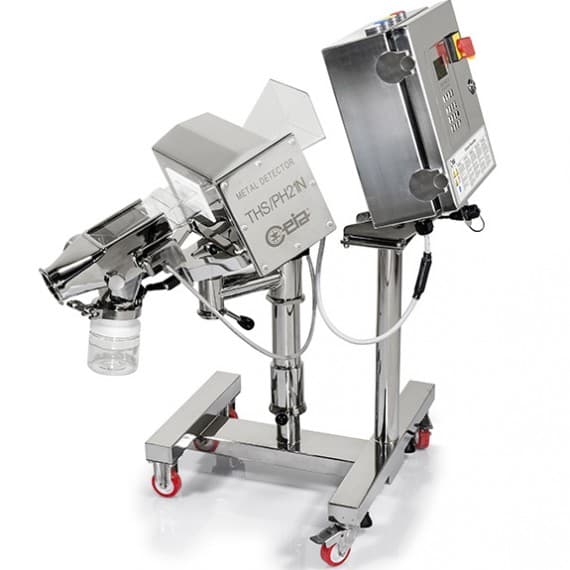 Available now in Australia and New Zealand through Heat and Control, the THS/PH21N is the latest metal detection system from CEIA. Specifically designed for the pharmaceutical industry, the new system enables manufacturers and distributors to meet stringent national and international health and safety requirements and to provide safe products for their customers.
The system boasts extremely high detection sensitivity and precision for all types of ferrous and nonferrous metals, including stainless steel. Installed in automated packaging lines, the THS/PH21N metal detector produces an alarm signal whenever any contaminant is detected, enabling the contaminated product to be ejected from the line.
The unit incorporates self-calibration for maximum repeatability over time. There is also a continuous auto-test function that ensures the detection characteristics match the reference values stored in the memory of the metal detector at the time of the factory calibration test.
A novel auto-learn system enables maximum sensitivity for all metals from a single learning scan. As a result, the detector boasts levels of precision and efficiency never before obtained.
Also new, the operator interface features a very high contrast (3000:1) graphical display with a wide 180-degree viewing angle and an extended alphanumeric keypad. Dedicated function keys enable operator programming of the most frequently used operations for easy access.
Heat and Control
07 3877 6333
www.heatandcontrol.com.au