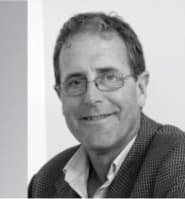 In the words of the Stones' classic: "Please allow me to introduce myself..."
Having spent a considerable career in and around the engineering press in the UK and Europe, I found myself bemoaning the fact that the Australian market was not seemingly able to support the type of journalism to which I was accustomed. And then I discovered Industry Update.

It has been interesting to witness the evolution of Industry Update from Scott's early vision through David and Tim's careful nurturing to the market leader it is today. And it is heartening that it has prospered as a magazine while embracing the benefits of the web.

Less than 20 years ago I was asked by an audience of middle-level managers from a major US semiconductor manufacturer whether I thought there was a long-term future for traditional business-to-business magazines in the face of the advance of the (then relatively juvenile) new media. My reply was that, for engineers at least, there would always be a demand for a physical publication, because web browsers simply weren't that portable.

The irony was that it was that very manufacturer's chipsets that enabled the boom in the type of mobile computing that we all take for granted today.

In the intervening years, I took full part in the dot-com boom of the early noughties, working on a stable of engineering product news websites that prospered during the days when the web was more about quantity of information, rather than quality.

The all-powerful Google changed all that, putting the onus on all of us to target our online presence to the needs of the user. And that rule applies equally to manufacturers and the media.

So now to Industry Update, and I am delighted that Scott has given me the opportunity to oversee the next chapter in its evolution. The fact that this chapter coincides with such strong signs of the rejuvenation of Australian manufacturing industry makes my opportunity all the more appealing.

I look forward to meeting as many Industry Update readers as possible over the coming months and years. And should those meetings coincide with 18 holes of golf, then so much the better!