Merilyn Glenn: from secretary to CEO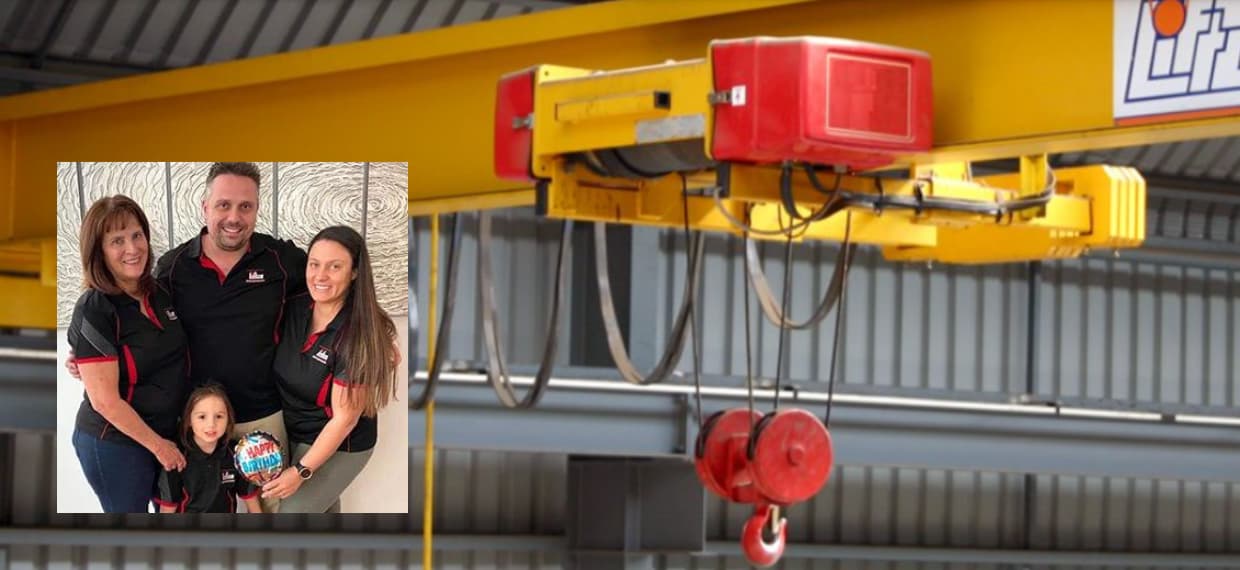 Merilyn Glenn is the founder and CEO of Liftco, a dedicated provider of safety devices to the Crane and Manufacturing industry, and which celebrated its 30th year in business. While it began in Ingleburn Western Sydney, but its warehouse and showroom are now based in Wollongong. 
Liftco was established to fill the market gap that existed in Australia and New Zealand for the provision of reliable safety and electrification products for Cranes and Hoists. 
As founder of such a traditional male orientated business within a traditionally male orientated industry Glenn is unique, if not unusual in possessing the extraordinary qualities which have sustained her throughout her 30 plus year career.
Many Australian  female leaders have built successful business careers that commenced as a secretary (now known as personal assistants (PA) and increasingly gender inclusive). 
"My secretarial career started straight out of school in the late eighties, when I attended a secretarial college learning shorthand and dictaphone (which I don't even think is used anymore). My first job was as a PA in a small company and my duties included running the office when my boss was away. This gave me a good grounding for my future career, she told Industry Update.
Leading since 1991
Glenn has been at the helm of Liftco from 1991 when, along with a business partner, they decided to seek an Australian agency for load limiting devices. 
"Liftco was established in 1991 when we saw the need for improved safety across the Australian overhead crane and manufacturing industry. I started off with a business partner who later decided to pursue other avenues of business. I continued to lead Liftco, celebrating 30 years in business in 2021," she explained. 
Under this leadership, Glenn guided Liftco's evolution into a small family business. "Everyone does a little bit of everything,  I mainly look after marketing, advertising, stock control and the general running of the business.  However, I am not afraid of getting my hands dirty in the factory when we are busy," she added.
 The last two years have been the most challenging for most Australian leaders of either gender and Glenn echoes this, "I think the last two years have been the biggest challenge of everyone's career. 
"Facing an uncertain business environment we have focused on staying positive. Our positive outlook and determination to succeed helped us through a very tough time," she said.
 Tenacity inspires
While Glenn doesn't attribute her inspiration to any one particular female leader, she said that, "all women in business who are willing to put in hard work and make sacrifices inspire me. My female family members inspire me, I admire their tenacity."
It is a commitment to continual improvement that has underwritten much of the success Liftco has experienced over three decades.
"The primary focus of our product range is to improve safety protocols on overhead cranes," she said. But these protocols not only help save life and limb, they also "help reduce repair and maintenance costs".  
In the same way, Liftco has actively pursued inclusive employment practices. This pursuit has not only been ethically good, but it has also strengthened the business by enriching its workplace. 
The company has been involved with various charity organisations, including Care Flight, Biggest Morning Tea, Relay for Life and Shave for a Cure, just to name a few.
Now that the pandemic years seem to be behind us, Glenn says that she sees the future as the biggest challenge. 
"Remaining competitive in this difficult economic climate is an opportunity for Liftco to grow the business through innovation," she said.
"After 30 years, I am also slowly moving towards retiring and handing over the reins to the younger members of the family who have taken on my work ethic and values. I'm confident that under their future management, Liftco will be supplying companies around Australia and New Zealand for a further 30 years."