MERGER CREATES AUSTRALIA'S LARGEST MANUFACTURER AND SUPPLIER OF SPILL CONTROL EQUIPMENT
03-08-2015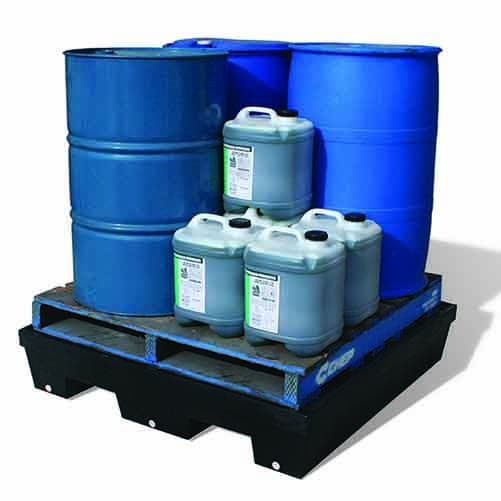 Global Spill Control has merged with Perth Petroleum Services to form Australia's largest manufacturer and supplier of spill equipment.
Effective from August 1, this year the merged entity will trade under the name of Global Spill Control, continuing a 24-year tradition of designing, manufacturing and supplying environmental products for Australian industry.
It will be owned by current proprietors of Perth Petroleum Services, Matthew Baldock and Brad Lowson, and the owner of Global Spill Control, Robert Watson.
The company will retain head offices in both Melbourne and Perth, plus sales and warehouse facilities in Perth, Melbourne, Sydney, Tuggerah, Brisbane and Townsville.
Mr Lowson said: "Matt and I have been waiting for the opportunity to become more involved in activities on the east coast and see this merge as a great way to achieve that. Our team will continue to operate as usual, maintaining existing working relationships and delivering the high quality service our customers have come to expect from us."
Mr Baldock added: "We are very excited about being part of a manufacturing business that offers Australian made products and keeps Aussies in work. It also allows us to make and customise products for our customers more efficiently than our competitors who may import the same items."
Both companies are well-established Australian businesses that have complemented each another over the past 20 years.
As a manufacturer, Global Spill Control has serviced and supplied the east coast market, while Perth Petroleum Services managed Northern and Western Australia.
The owners of Global Spill Control and Perth Petroleum Services will continue to be actively involved in day-to-day activities, delivering in excess of 45 years of spill control expertise between them.
Mr Watson said: "Together, we are well-positioned to continue to expand our product range and further develop our service and delivery to customers around Australia and overseas. We are also making sizeable investments in plant and equipment later this year to modernise and expand our manufacturing capability, further reinforcing our long-standing commitment as an Australian manufacturer."
Global Spill Control
Ph: 1300 774 557