MENTAL WELLNESS JOINS THE MAINSTREAM OF OH&S SOFTWARE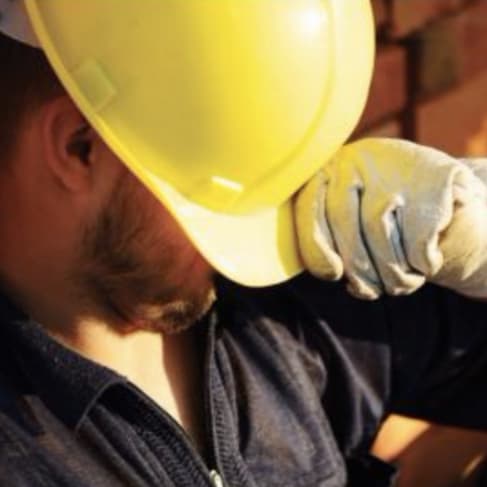 The development of commercial software to help companies establish and enact workplace mental health strategies might seem an unusual venture. But for myosh, it was a natural progression, according to company spokesperson Sarah O'Leary.

The company specialises in modular workplace occupational health and safety systems that use a combination of cloud-based software, interactive dashboards and mobile apps. And while systems from myosh have a great deal to do with regulatory compliance (WHS, HSE, OHS, OSH etc), the overriding purpose is to provide comprehensive health and safety tools tailored to a full spectrum of industries and companies of all sizes.

Says O'Leary: "We had been considering expanding our offerings into the mental health sector for some time. We are involved in a lot of safety seminars, and the topic kept coming up."

"We realised that many companies didn't have programmes in place, and didn't know how to go about establishing them," she added.

But it was when an existing client approached myosh with a specific requirement that the synergy became fully apparent.

That client was Melbourne IT, one of Australia's largest online solutions providers with a workforce of 680 people spread across three states.

Tony Jackson is Internal Audit Manager – Risk & Audit at Melbourne IT. He confirms that he was reviewing the company's OH&S procedures and had identified several gaps in compliance, mostly around the area of mental wellbeing.

"We were aware of the psychological hazards associated with our type of business, but we didn't have any mechanisms in place to deal with them," says Jackson. "It was clear that people didn't like coming forward with these sorts of problems, and we had no way of reviewing the situation if they did. So we approached myosh to see if they could help."

"When you look at companies like Melbourne IT," says O'Leary, "their OH&S requirements are less likely to focus on physical industrial injuries. But the mental wellbeing of a highly skilled, intelligent workforce has a direct relevance to productivity, and so it makes perfect sense to focus on this aspect."

The next step for myosh was to start working with Heads Up to establish the objectives and methodologies for its software – the beginning of the project that has bought the myosh Wellbeing Module to market. But that is not the end of the story.

Appreciating that the full OH&S suite is not for everyone – particularly SMEs – the company will also be rolling out a stand-alone version with an easy web-based interface for use by companies of any size.

As the myosh wellbeing solution addresses the issue from both a management and employee perspective, the company has made some interesting discoveries during the development phase.

For example, Sarah O'Leary reveals that there had been fear from some managers that they might be expected to provide mental health therapy to employees who reported problems. "So it has been important to remind them that their role in the process is to steer their staff towards the proper treatment – just as if they had a headache or a broken leg," she says.

Tony Jackson from Melbourne IT was impressed with his first look at the new myosh software. "This provides the mechanisms we need: it's discreet for the staff; there are mechanisms for referral for professional treatment; and there are mechanisms to provide meaningful feedback to management," he says.
myosh
1300 469 674
myosh.com