Safety in the Workplace, News
Published 08-06-2021
| Article appears in June 2021 Issue
Mental health to be tackled head on at Workplace Health & Safety Show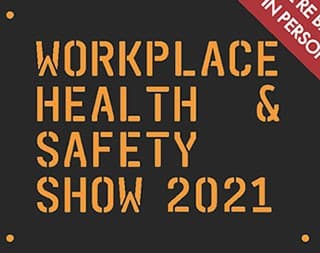 The issue of mental health and wellbeing is a major concern for Australian workplaces. Around 91% of all workers' compensation claims involving mental health disorders between 2010–11 and 2014–15, were related to work and mental stress, according to Safe Work Australia. The World Health Organization found that depression and anxiety disorders cost the global economy US$1 trillion each year in lost productivity.
Mental health and wellbeing is misunderstood in today's business world and employers are now searching for the best ways to respond and support employees' mental health conditions.
The upcoming Workplace Health & Safety Show (7-8 September 2021) at the Sydney Showground, Sydney Olympic Park Homebush, promises to be more engaging than ever and aims to tackle the issue of mental health in the workplace head on.
The event will include an array of live, proactive discussions, seminars, Q&As and an interactive two-way educative experience with more than 100 companies. Those attending will discover new supplier resources and technology, increase their knowledge and insights, and develop new connections. 
Particularly exciting will be a workshop on Practical approaches to managing psychosocial hazards in the workplace - a regulator's perspective, by Ian Firth, State Inspector, SafeWork NSW. During this workshop, Ian will delve into psychosocial hazards in the workplace, their challenges, and the practical approaches to managing risk. To give a more pragmatic outlook on the above concerns, Ian will also present a People at Work Case Study that can prove beneficial for employers and managers.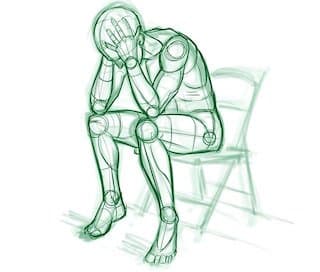 Samuel Eddy, Executive Wellness Coach, will lead an interactive seminar focusing on Powerful tools to improve workplace health, safety and productivity. This seminar covers how employees can scale down their "stress temperature" to increase productivity alongside creating a safe and healthy workplace environment. The seminar not only focuses on theoretical beliefs, it provides a practical session for employers/managers to take away essential learnings for their organisation. 
Another interesting discussion taking place this year is that by John Toomey, Wellness Thought Leader, on The care equation in preventing mental health challenges. This seminar highlights the importance of why we should address mental health issues and break the stigma of its mythical theory on a chemical imbalance in the brain. The discussion aims to bring forward how one can use effective prevention to help the community. 
Driving action to improve mental health at work in NSW – Towards 2022 and beyond is a seminar led by Jim Kelly, Director of Health and Safe Design at SafeWork NSW. Jim will drive the discussion by underlining the regulatory perspective on workplace mental health and the intrinsic role leaders play in driving safety culture, and the precautionary and proactive measures companies can take to manage psychological hazards in the workplace. 
Attendees will get the opportunity to meet SafeWork NSW Inspectors: Kevin Murphy, Ian Firth and Genevieve Fleming, all three collectively experienced in Building & Construction, Psychological Health, and Manufacturing. This Q&A feature will allow an interactive discussion targeting employers'/managers' related concerns regarding workplace health & safety. 
With the support of SafeWork NSW and the Australian Institute of Health and Safety, the Workplace Health & Safety Show is Australia's paramount workplace health and safety event. The event guarantees a live, intuitive two-way learning experience with an expo including more than 100 companies, proactive discussions and forums, driven by the industry's best, and providing insight into everything from workplace mental wellbeing to creative new technologies and the consistently changing universe of workplace safety laws.
Registration to attend the Workplace Health & Safety Show is free. Register online at www.whsshow.com.au