MEMORY MODULE KEEPS TRACK OF MILLING HEAD DATA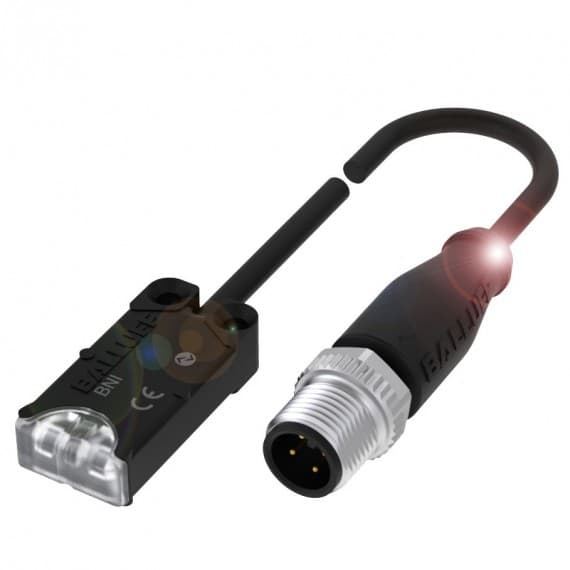 Balluff has come up with a bidirectional data memory module designed for data storage on subassemblies, such as milling heads on gantry type machining centres. The compact module measures just 34 x 16 x 8mm, and is sealed to IP67 as standard.
When fitted with the memory module, all relevant operating data for the subassembly can be stored onboard. So when the subassembly is fitted to the machine, all relevant data such as the number of use cycles, shock and vibration values or lubrication and oil change intervals are immediately available.
The memory module is easy to install and requires minimal setup. A single cable is used for noise-immune bidirectional datacommunications between the milling head and controller. The cable is connected to the milling head interface in the system ring.
Machine operators will benefit from the immediate availability of all the identifying and usage data loaded from the milling head memory into the NC controller through a cable. Maintenance can download all the data from the memory to a PC or laptop and update it as needed. And the plant operator has access to continual and transparent information about the status of the milling head.
Balluff
1300 225 833
www.balluff.com