MELBOURNE TO HOST WORKPLACE HEALTH AND SAFETY SHOW
14-12-2017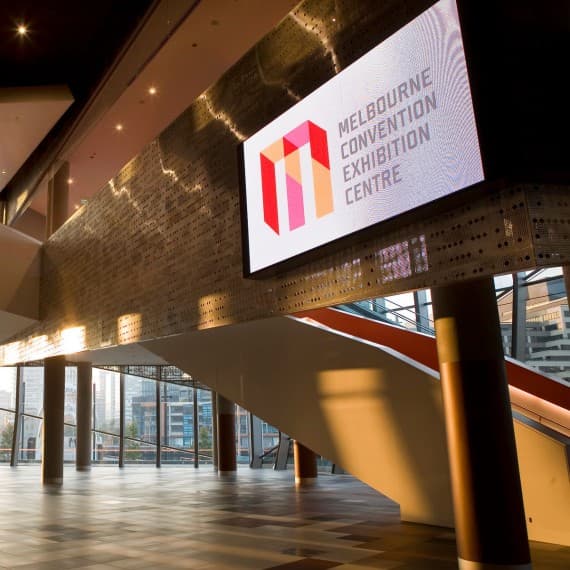 The Melbourne Convention & Exhibition Centre will host an all-new event next year with the inaugural Workplace Health & Safety Show on the 23rd and 24th May.
Set to attract some of the greatest minds in health and safety from multiple sectors across Australia, the Workplace Health & Safety Show 2018 will appeal to professionals from a wide spectrum of industries, including manufacturing, building and construction, mining, hospitals and transport.
The show will also form part of #Safetyscape, a week-long programme of events, workshops, forums, seminars and conferences organised by the Safety Institute of Australia, the peak body in Australia representing OHS safety professionals. #Safetyscape aims to bring together the biggest and brightest minds from the health and safety community to share crucial insights and ideas.
Headed by Marie Kinsella, CEO, International Exhibition & Conference Group, the team organising the Workplace Health & Safety Show comprises event professionals with more than 50 years of collective experience working in the exhibition industry. Kinsella was the original founder of Australian Exhibition & Conferences and has a proven track record of running successful industrial safety and materials handling trade shows.
She says: "It's no secret that great safety practices are one of the cornerstones of successful business, so it's vital for businesses to stay informed. The Workplace Health & Safety show is an excellent opportunity to share the latest in safety gear and tech, and connect with like-minded individuals across a massive range of industries."
According to Exhibition Director Sam Palermo, the early industry reaction has been favourable, with close to 50 companies committing to the show before Christmas. "We're well on the way to our target of 100-plus exhibitors when the doors open in May," he says.
Workplace Health & Safety Show
03 9596 9205
www.whsshow.com.au