Mega Lifesciences opens new $8m plant
31-08-2010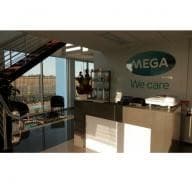 Pharmaceuticals company Mega Lifesciences Public Company Ltd has expanded its Australian business operations with the opening of a new $8 million manufacturing plant in Pakenham Victoria.
Mega Lifesciences Public Company Ltd, which employs over 4,000 people worldwide, established the first soft gel capsule manufacturing plant in Thailand and was granted its TGA license in January 1994.
It is now one of the largest facilities in South East Asia. It is becoming a major player in the pharmaceutical industry with a presence in over 20 developing countries with a focus on manufacturing prescription and OTC pharmaceuticals, healthcare and dietary supplements for marketing and distribution in Australia, South America, the Middle East, CIS Countries, Asian markets and Germany.
Mega Lifesciences Public Company Ltd was established in Thailand in January 1982 and opened its first Australian manufacturing plant in Dandenong in 2002.
The business has gone from strength to strength with increased investment bucking the current trend of Australian manufacturing taking production offshore.
Mega Lifesciences Australia Pty Ltd Managing Director, John Farley said global growth and demand for the company's soft gel (liquid filled) capsules had prompted the decision to relocate most manufacturing of its tablets and hard shell capsules from Thailand to Melbourne. A new manufacturing facility is also being constructed in Thailand.
Other manufacturing services to be undertaken at Pakenham will include new product development and unit packaging, with a major feature of the new plant being its increased packaging capability for bottles, sachets and blister packs.
Mr Farley said the decision to invest in Pakenham was based on Australia's excellent reputation for manufactured health care products in overseas markets and the commercial success of Mega Lifesciences' Melbourne-based manufacturing business.
"This decision to expand the Australian manufacturing operation is testimony to the quality and consistency of the products already produced in Australia,'' he said.
"We believe that the Pakenham plant will be a cornerstone of our global growth strategy as we continue to invest for the future.''

Mr Farley said the new Pakenham plant was expected to increase local production and exports by at least 50 per cent over the next four to five years.
Mega Lifesciences Public Company Ltd. currently has an annual turnover of $200 million US as per consolidated financial statements for the year ended December 31, 2012.
As well as relocating all 50 staff from the Dandenong plant to Pakenham, the expanded operations has seen the creation of 10 new jobs, with more positions expected to be created as production increases.