Meet Jim Athanas: the driving force behind Nilfisk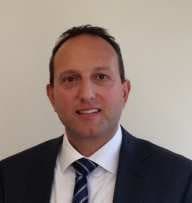 Nilfisk-Advance has been has been providing innovative cleaning solutions globally for more than a century. In Australia, Nilfisk has built a reputation for reliability and outstanding customer service.
The company recently announced the appointment of Jim Athanas, the new Australian-New Zealand Managing Director, to drive the business forward. In this interview with Industry Update Mr Athanas discusses his future goals for the company and the challenges ahead …
When you think Nilfisk, you think top quality, highly efficient cleaning machines.
The company is renowned for its broad range of quality professional and domestic cleaners.
Last month, the company entered a new phase with the appointment of Jim Athanas, managing director for Australia and New Zealand.
Mr Athanas will take responsibility for the company's two major business units – consumer and professional.
Based at Nilfisk's headquarters at Blacktown in western Sydney, Mr Athanas replaces former MD Steve Makin who left earlier this year after a five-year stint.
Mr Athanas, 44, who is married with two young sons, is a former senior executive with Ecolab, a global leader in water, hygiene and energy technology and services.
He is looking forward to the challenges that lie ahead with Nilfisk.
"It's all about taking the company to the next level, he says. "It's about accelerating growth and increasing brand awareness in the marketplace."
And he has certainly hit the ground running.
In the first two weeks on the job he visited Nilfisk offices in Melbourne, Brisbane and New Zealand, with further trips planned for Perth and Adelaide.
One of his first tasks has been to meet and greet key members of Nilfisk's high performance team.
"My focus in the short term is to get to know our people and get to know our customers and our service offerings."
Mr Athanas is keen to "unite and motivate" his team members. A competent, motivated, highly trained team is the key to future growth, he believes.
The main reasons for the company's outstanding success?
"Its people and its innovation," he says without hesitation. "Without people we don't have a business and without innovative products and services we cannot provide solutions to our customers' needs."
One of Mr Athanas' main goals is to maintain and improve customer service.
"We have always had a strong focus on our customers … we are very customer driven," he says.
Nilfisk also prides itself on its vast product range – the driving force of its business.
Mr Athanas says the company will continue to roll out new and innovative products to complement its existing range.
"This not only includes our product offering, but also our service offering."
Nilfisk now supplies a broad range of consumer and commercial vacuum cleaners, scrubbers and dryers, sweepers, burnishers, carpet extractors and pressure cleaners.
Mr Athanas will also continue to maintain the company's strong focus on training – both internally and externally.
"Unless people have the right tools to do the job you can't deliver outstanding service to your customers," he says.
Can we expect to see some major changes at Nilfisk in the near future?
"It's still early days, says Mr Athanas. "But there will always be change. "As they say … you can't keep doing things the same way and expect a different outcome."