MEDIUM VOLTAGE DRIVES RAISE THE POWER WITHOUT FANCY COOLING
21-09-2017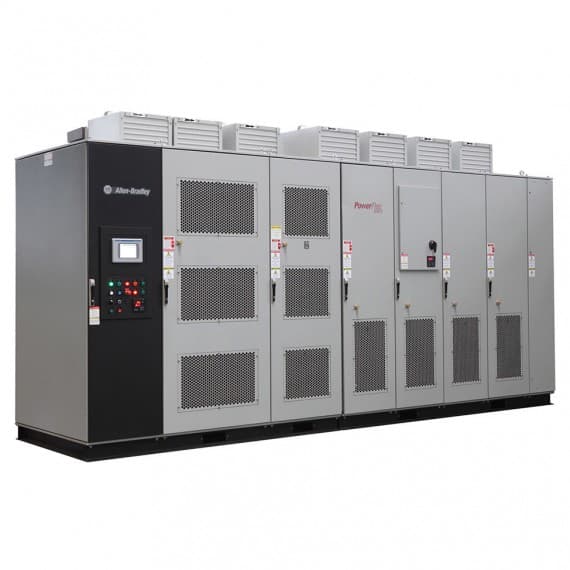 The latest family of Allen-Bradley PowerFlex 6000 medium-voltage AC drives from Rockwell Automation offer expanded, user-friendly control for variable and constant torque applications such as compressors, pumps and fans. Units are available from 2.4 to 11kV, all offering full torque at startup thanks to the use of sensorless vector control.


The extended power range of the latest PowerFlex 6000 drive covers applications with output-voltage ratings up to 11kV and motor current ratings up to 680A, while remaining an air-cooled design. Internally powered cooling fans reduce customer-supplied control power requirements, and equipment and installation costs. A tertiary winding on the isolation transformer provides internal power for the fans. 


All drives are easy to commission, use and maintain, with standard faceplates and EtherNet/IP connectivity.
An optional automatic cell bypass up to 680A will allow users to keep operations running in case of a power cell failure and reduce unplanned downtime. In addition, an uninterruptible power supply helps increase system reliability, minimising downtime and reducing the risk of machine damage.


Rockwell Automation
1800 762 593
www.rockwellautomation.com