Measurement and Monitor with Vega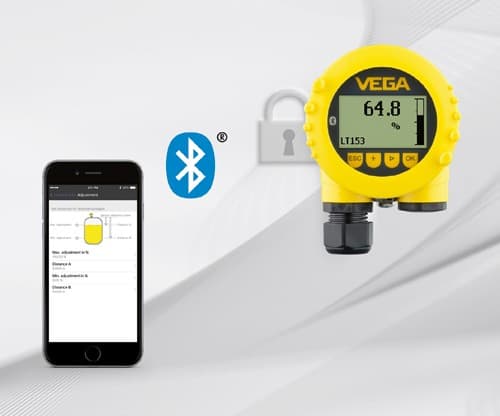 Instrumentation specialist VEGA Australia is standing on the strength of its expertise and expanded a capability to extract critical information.
The three areas that VEGA is involved in are level, pressure and density measurement. Now the company is not only producing information in each of those areas through its sensors, it has also ventured out to the business of ensuring that information falls into the hands of decision makers working remotely from mine sites.
VEGA Australia's managing director John Leadbetter says there are a number of mining companies that don't have access to all of the on-site information that they're monitoring.
By joining the Open Industry 4.0 Alliance, VEGA has gained access to a platform that can deliver measuring results to decision makers as they are saved on and downloadable from the cloud.
This places results at their fingertips. Decision makers can monitor the condition of a plant, a site or an inventory right on their mobile phone or desktop computer.
"A number of industries have this sort of inventory system available, keeping client operations and production going by ensuring their product supply is up to date and useable," Leadbetter says.
"These days, everything is done through the Internet, so we came up with an interfacing system that allows them to get information from a remote site."
A major mining company in Australia, for example, is looking at having information around its inventory and throughput right at its head office to monitor site performance.
A complex operation such as Dampier Salt in Western Australia also runs a number of salt plants with water level and content that need monitoring.
With communication off the back of Industry 4.0, decision makers in the head office can see through the remote plants and have insight on what's happening in that operation in real time.
This remote monitoring becomes ever more vital given the travel restrictions imposed by the coronavirus pandemic.
But Leadbetter says it's not enough to only have and make use of the information. Companies also need to have instruments that are reliable in taking these measurements.
"The advantage of having IIoT communication, of course, goes back to the instrument that is doing the measurement and providing the information," he says.
"Two parts that make up IIoT's effectiveness are the central communication hub, and secondly – and perhaps more importantly – the reliability of the unit that is producing the information."
Mining companies, says Leadbetter, need to make sure their instruments can handle a variety of applications under different and extreme conditions.
"Ultimately, the primary role of our business is to make instrumentations for companies. But moving into the 21st century, it's no longer just about the information but how users get the information."
Despite advancing technologies, the IoT platform retains a user-friendly quality. Users can easily draw all the information that has been uploaded from the instrumentations from the cloud.
They are also spoiled for choice, with either a hosted or non-hosted system to choose from. The first option gives VEGA the responsibility to host and maintain the IoT system and to keep communication running smoothly.
This ability comes on the back of VEGA's dedicated IT business units in Australia and around the world. These teams deal with companies and address their specific needs.
"It's something you grow into. The world changes so you have to come up with different ideas. We're now using the world's advanced technology to achieve company objectives," Leadbetter says.
"We listen to customers, find out what their needs are and customise our solutions to those needs. Not every site wants it, but others do. You're working in partnership with a customer to improve their business."
Ultimately, companies have to work hand-in-hand to improve their bottom line and throughput. They have commitments and tonnage amounts to fulfil to their customers. By helping their operation run efficiently, Leadbetter says, you're helping companies meet their obligations to customers as well.
VEGA backs its communication offering with 24/7 support, a global hotline that can provide technical assistance whenever a problem arises.
They can gain access to a company's system remotely with their permission, find the issue and fix it. This support is delivered in the English language despite VEGA being a German company.
"We don't just sell the components," Leadbetter says
"We sell the whole solution."