MEAN WELL GST SERIES DESKTOP ADAPTERS
11-10-2016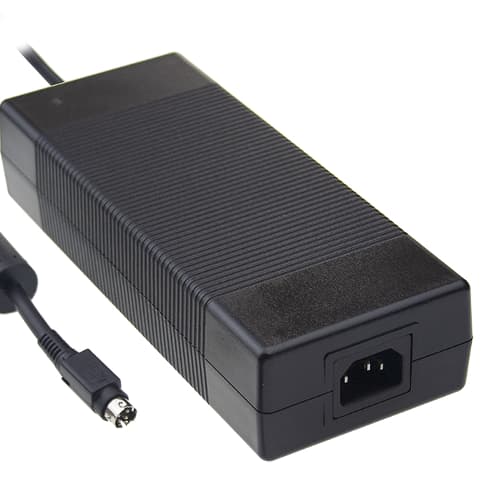 Mean Well's GST series is the next generation of 'green' adapters, specially designed to comply with the latest energy efficiency regulations in effect in the United States (EISA 2007/DoE Level VI).
This series serves as a drop-in replacement for the existing GS series in terms of form factor and output connections, with no change in price.
The no load power consumption (lower than 0.15W) and the working efficiency of these series supersede those of the GS (Level V) series which have been in the market for years.
With these changes, the new GST series can save on energy consumption and reduce carbon footprint, without requiring a change in the way your system is set up.
It is cooled by free air convection, facilitating a fan-less design and wide working temperature (from -30 to +70℃) that ensures a 24 hour continuous working cycle.
This makes them highly suitable for use with various types of consumer electronics, telecommunication devices, office facilities, industrial equipment, and all kinds of apparatus or systems requiring the conformity to the latest energy related regulations.
These desktop adapters are available in a wide voltage and wattage range including: 25/40/60/90/120/160/220 and are supported with a 3 year warranty (compared to the 2 year warranty applied to the GS series).
In addition to meeting United States energy regulations, the series also meets NRCan, AU/NZ MEPS, EU ErP and CoC Version 5 standards, meaning it is globally recognised as energy efficient.
These adaptors are essential for anyone exporting to the United States or Europe.
Soanar
www.soanar.com
1300 365 551