Published 11-06-2020
| Article appears in June 2020 Issue
MAXITRANS BACKS INSTANT ASSET WRITE-OFF EXTENSION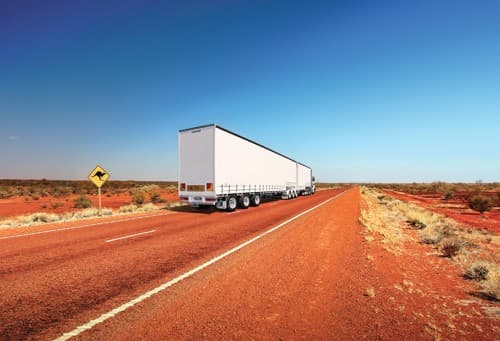 Semi-trailer dealer MaxiTRANS has backed the Federal Government's six-month extension of the Instant Asset Write-Off stimulus measure.
MaxiTRANS, Australia's largest manufacturer and supplier of semi-trailer equipment, believes the package will continue to build confidence through ongoing employment and business continuity for its brands and suppliers.
"What it has meant for MaxiTRANS is that we've been able to keep our operations going in support of our customers so that they can continue to keep food on shelves," says Dean Jenkins, MaxiTRANS managing director and CEO.
"Just as important is that we've been able to keep people employed, which is a really fundamental thing at this point in time."
Announced in response to the COVID-19 pandemic, the Instant Asset Write-Off scheme allows businesses that earn up to $500 million per year to write off new asset purchases worth up to $150,000.
Originally due to end on July 1, Federal Treasurer Josh Frydenberg has announced it will now remain in place until the end of the year, allowing businesses to invest in assets as restrictions around the country begin to ease.
"What this extension means for our customers is added confidence to continue and to know that the Government is aware of what the Instant Asset Write-Off is positively doing for proud Australian businesses like MaxiTRANS," Jenkins says.
MaxiTRANS is reminding its customers that the Instant Asset Write-Off and depreciation rules are available for multiple units across both new and used trailers – not just a one-off purchase.
Customers may also wish to invest in capital asset upgrades, including upgrading their suspension or fridge plants on existing trailers via the MaxiTRANS service network, which also falls with the Write-Off and depreciation rules.
Additionally, a large range of workshop equipment and parts are available from the dealer's spares division MaxiPARTS.
"For customers looking to invest and take full advantage of the Government's announcement, we encourage you to contact one of our MaxiTRANS dealers to discuss how you can benefit," Jenkins says.
"We want to reassure our customers that we are here to partner with them to help them grow and succeed, especially during these challenging times – all while knowing they're investing in high-quality Australian Made products, and therefore supporting the Australian economy during the post-COVID recovery period."