Mature-age workforce needed to boost productivity
31-08-2010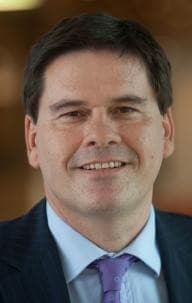 Innes Willox … 'reform needed'
Maintaining a mature age workforce is the key to combating current skills shortages and boosting productivity.
So says Ai Group Chief Executive, Innes Willox in a submission to the Australian Law Reform Commission's Issue Paper GreyAreas – Age Barriers to Work in Commonwealth Laws.
"Ai Group has been a long supporter of the need to maintain our highly skilled mature-age workforce, said Mr Willox. 
"In an ageing population – with recent Census data revealing the average working age is now 39 years old and 14 per cent of the population now 65 years of age or older – there is an obvious need for good policy to support mature-age workers.
"While many businesses are already leading the way, reform is needed in a number of areas to help simplify the process and make it more attractive to both employers and potential employees."
In the submission, the AiGroup says barriers to mature age participation in the workforce must be broken down and removed.
"It is equally important that mature aged workers are not precluded from remaining in or returning to the workforce by obstacles present in the frameworks for the aged pension, taxation and superannuation," said Mr Willox.