MATERIALS HANDLING RANGE ADAPTS TO SPECIAL REQUIREMENTS
08-05-2018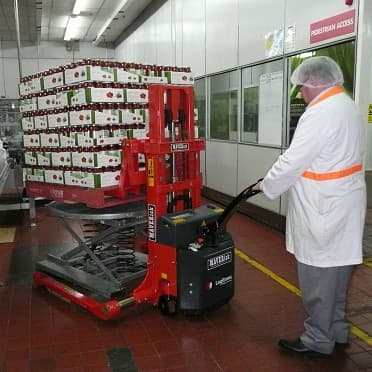 MAVERick Equipment offers a range of materials handling solutions that are designed to specific industry requirements.
Products such as stackers (pictured) for food processing and pharmaceutical industries eliminate the hazards associated with manual handling, improving workplace safety while increasing productivity.
The full range available includes stackers, pallet lifters, tilters and tippers, to name but a few, and many variants are available to suit the needs of specific industries.
Thanks to competitive pricing, equipment like this falls well within the criteria set for the ATO Instant Asset Write-Off Scheme. But, as MAVERick boss Greig Maver is keen to point out, the scheme is coming to an end. "Use it or lose it," says Maver, highlighting that the equipment must be paid for and delivered before 30th June 2018.
MAVERick Equipment
1800 500 411
www.maverickequipment.com.au