Materials Handling & Equipment
MATERIALS HANDLING ALLIANCE TO UNLOCK NSW AND VICTORIA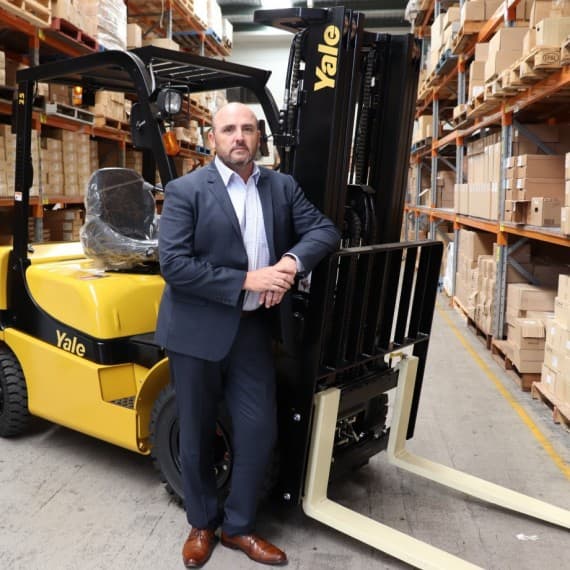 Tony Fagg: "Adaptalift will deliver a comprehensive, structured and responsive sales approach…"
Hyster-Yale Group is strengthening its Yale sales, service and supply operations in NSW and Victoria by expanding its partnership with Australian dealer Adaptalift Group. The deal gives Adaptalift a wider range of sales and rental options backed up by a full aftermarket service to customers.
The new Adaptalift-Yale operation combines the local expertise of family-owned Adaptalift with the support of global Hyster-Yale resources to meet customers' material handling needs.
According to Hyster-Yale Asia-Pacific Managing Director, Tony Fagg: "Adaptalift will deliver a comprehensive, structured and responsive sales approach to support retail, fleet and global account customers. Their expansive service organisation extends the quality and service standards that Yale customers expect from a trusted global brand in the materials handling market."
Adaptalift is a privately owned and operated forklift distribution company, with a nationwide fleet of approximately 10,500 units. The company has more than 38 years' experience in the materials handling industry, and has built a reputation for total commitment to customer service.
"Adaptalift's Yale dealerships in NSW and Victoria further solidify our commitment to becoming the Australian leader in materials handling solutions," says Adaptalift General Manager - Sales, Lindsay Whiffen.
Adaptalift has set up Yale branches at its Melbourne Head Office, its Truganina facility in West Melbourne and its NSW office in Wetherill Park.
Adaptalift-Yale will offer the full range of Yale materials handling equipment, full after-sales service and repair support, an extensive range of genuine Yale parts, and fleet management through its own ForkTrack telemetry and safety system.
Adapatlift Group
1300 880 335
www.aalyaleforklifts.com.au