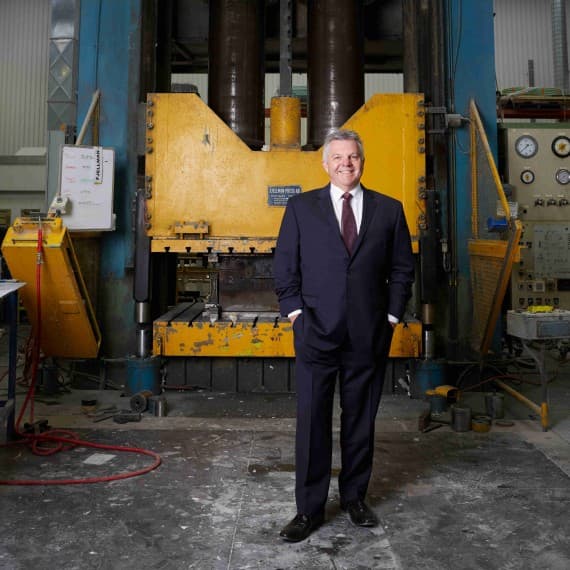 Brian Hughes: "We focus on innovation"
Brian Hughes' journey as Managing Director of Composite Materials Engineering (CME) has spanned three decades. With a continued focus on diversifying as much as possible, the business has always "tried not to be in one business or one market all the time," he says.
This has seen CME dabble effectively in materials, confectionery, and products for the building and transport industries.
Its main source of activity, however, used to be the automotive industry. By the mid-1990s it made up 70 per cent of CME's business. The downturn and subsequent closure of car manufacturing in Australia saw CME reduce this output to 20 per cent, now focusing 80 per cent of its efforts in other avenues.
"We've really had to build the business and create some new markets and new products," says Hughes, "change our people, our marketing, our technology to transition away from automotive into these other sectors."
This transition has required some creative thinking and searching far and wide for new opportunities.
One staffer was sent on an overseas trip to find competitor companies of the larger confectionery manufacturers, in order to develop an international business. As a result CME now exports up to 30 per cent of its production to Europe in the form of confectionery.
A lot of its work is made up manufacturing for the transport sector, making things like train seats, while materials and building products make up the remainder. An existing painting facility was used to paint glass for such things as kitchen splashbacks, as well as bathroom and laundry surfaces. This led the business to start providing glass to the building industry.
Lengthy lead times presented CME with an opportunity to hit the market with a glass substitute called Akril – an environmentally friendly, lightweight and cost-effective polymer. It has now been used for major infrastructure projects and in airports around Australia.
"We focus on innovation," says Hughes. "We focus on doing things that other technologies can't do."
With its diversification away from the auto industry clearly going well for CME, what is it that's allowed the company to continue to innovate, and excel in new avenues? Hughes puts it down to culture, and hiring the right people. "Every company's got its own culture, and we're specific with the people that we employ," he says.
For the new industries that he enters, he sources specific expertise in new staff to lead the way. "You've got to invest in your people," he says.
CME is proud to call itself a family business, too. Some of the key hires Hughes has made along the way "have only just started to retire after 20, 25, 30 years with us," he says.
Knowing his business thoroughly, inside and out, was the only way to be sure he was hiring the best people. But building this level of understanding wasn't easy for a man with a background in banking and finance, not manufacturing.
In the early days he had to restructure the business and develop an understanding of manufacturing, technology and costing. Banking is a "different space" and, coming from that industry, he was more equipped for dealing with numbers and reviewing companies, than materials and product manufacturing.
"Learning the whole process of the company I own took a bit," he recalls. "I actually got on a plane and travelled for two years, looking for opportunities and teaching myself what other companies were doing, and how I needed to change to compete with those companies on a global scale."
Success in his arena requires a focus on the product, people and system. "They're the three things you've got to keep a very close eye on," he says. "It's also important to put yourself in the customer's shoes when making decisions, and ask yourself, 'Would I accept that as a customer if it was given to me?'"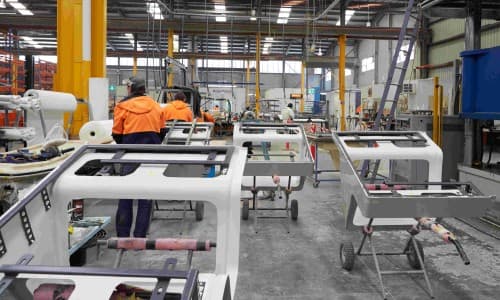 CME has diversified into materials, confectionery, and products for building and transport
This is easier said than done, he concedes.
So does he have any life lessons he's learned along the way that he can pass on to others in business?
"You've got to stay focused, believe and make sure that you've really got a clear vision of what you're trying to do. If you follow those strategies, treat people the way you want to be treated, look for good customers and love your business, you'll be all right."
Building a good relationship with your bank is helpful, too. "You need to treat your bank as your partner, not as your enemy," says Hughes. CME chose Bank of Melbourne out of a shortlist of four banks "primarily because its culture fitted more with ours".
An open-minded approach to decision-making and problem-solving has also helped CME along the way. "We actually look for how to solve problems," he says, "not just what the problem is. We look for the solution and we develop the solution in line with technology and the issue that's got to be addressed."
The company does its best to forecast where the market's going, "and then develop and move into that space of giving the market what they want," concludes Hughes.
Composite Materials Engineering
composite.com.au
Bank of Melbourne
www.bankofmelbourne.com.au/manufacturing