MASTERCUT: EXPERTS IN AUSSIE MADE THIN METAL FABRICATION
18-06-2015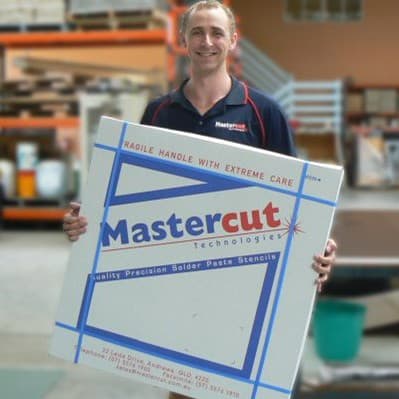 Australian owned and operated Mastercut specialise in fabricating precision parts from thin metals including stainless steel, copper and brass.
The company distributes its products throughout Australia as well as New Zealand, Malaysia, Singapore and South Africa.
Processes include ultra precision laser cutting, laser marking, chemical etching (PCM), plating, forming and abrasive jet machining.
Every order that leaves Mastercut's factory has been manufactured in Australia.
That means your money doesn't head offshore – it's stays here to support local manufacturing.
Based at Burleigh Heads in Queensland, Mastercut serves the following industries:
Electronics Assemblers
Mining, Oil & Gas
Medical Device Industry
Defence Industry
RF shielding designers
Model Makers
Sign, Trophy & Plaque Makers
Jewellery, Gifts & Souvenirs
Architectural
Established more than 20 years ago, Mastercut is committed to total quality management, customer focus and continual improvement. 
Mastercut have recently commissioned a new fibre laser, expanding the scope for manufacturing and increasing the range of materials and thicknesses that can be cut.
It also has a super high precision LPKF laser, as well as Co2 laser and Photo Chemical Etching and line.
This means there are now more combinations of processes that can be used to manufacture your parts.
And Mastercut manufactures custom orders on a daily basis, covering a diverse range of products and level of detail required. 
Overnight freight is available to all capital cities and major regions.
Mastercut can provide you with a tracking number, so that you can track your order from our factory, to your destination.
Mastercut Co-founder Bill Dennis says Mastercut has remained Australian owned and operated since its inception.
"We took over about 15 minutes before the GFC, he says with a sly grin.
"We are now looking to expand our horizons."
Mr Dennis says the company now specialises in developing prototypes for companies.
The partners have resisted the temptation to manufacture off-shore.
"We work hard to get our pricing as keen as possible so we remain competitive," Mr Dennis says.
"One of the biggest challenges still facing Australian manufacturers is the barrage of cheap imported goods, he says. "I'm a strong believer in Australian manufacturing.
"Mining has been great for the Australian economy, but mining doesn't benefit the community to the same extent as manufacturing.
"If I had to choose between strong broad-based manufacturing versus mining, I would choose manufacturing."
Mr Dennis maintains the federal government should have fought harder to save the automotive industry, which will be extinct in Australia by 2017.
"Once it's gone, it's gone," he says.
"I'm a protectionist at heart … I still think there is a place for tariffs (to protect local industry)", he says.
So can manufacturing survive in Australia?
"I think it will survive. We just need to work smarter."