MASS FLOW METER IS MADE FOR BLOWERS AND DRYERS
29-05-2018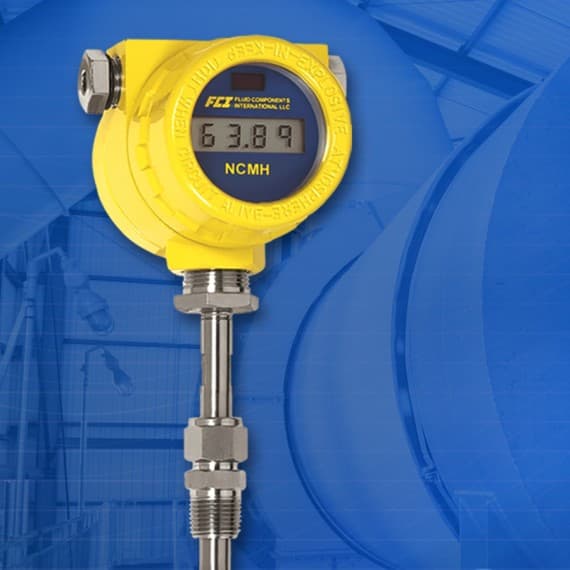 Made by Fluid Components International (FCI) and available in Australia from AMS Instrumentation & Calibration, the ST50 Series mass flow meter provides precision airflow measurement for industrial air blowers and dryers used in raw materials production.
The meters use FCI's highly accurate thermal dispersion mass flow sensing technology to provide accurate and repeatable direct mass flow measurement at a lower cost by removing the need for the temperature sensors, flow computers or the other devices required using other flow measurement technologies. The design also provides built-in temperature compensation for reliable measurement over a wide temperature range with negligible pressure drop.
The ST50 flow meter measures air, compressed air or nitrogen from 0.23 to 122m/s in line sizes from 51 to 610mm. Flow meter accuracy is up to +1% of reading, +0.5% of full scale, with repeatability of +0.5% of reading. Operating temperature range is -18 to +121°C. Turndown ratio is up to 100: 1.
There are two 4-20mA analogue outputs, which are field assignable to flow rate or temperature, and an RS232C I/O port. A 0-500Hz pulse output for totalised flow is also available as an option. All configurations are easily user set in the field with any standard laptop to the RS232C port and/or via the wireless IR link/PDA.
AMS Instrumentation & Calibration
03 9017 8225
www.ams-ic.com.au