Martor – Safe, traceable knives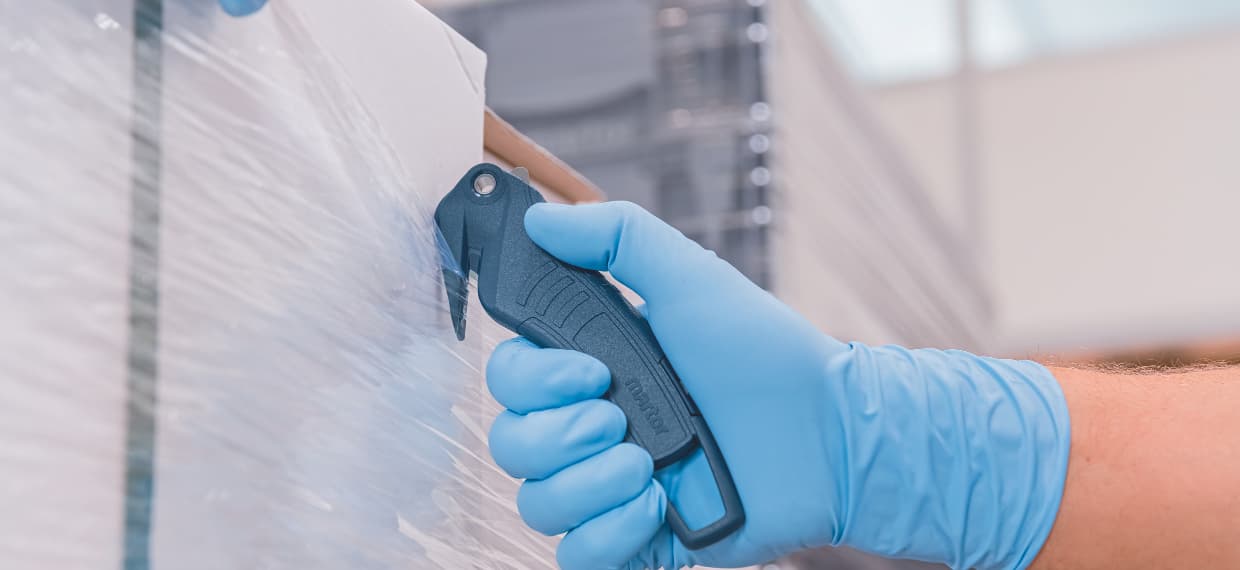 Specialist industries such as foodstuffs manufacturing are subject to exacting standards regarding care and caution to ensure the safety of workers and consumers. 
One key area of concern for food manufacturers is traceability. The introduction of metal detectors, as well as everyday products such as pens and utensils that are metal detectable, has helped to ensure that product contamination can often be easily detected, preventing extended time loss, damage to equipment, and costly product recalls. 
In short, metal detectors and metal detectable equipment make the manufacturing process safer. To assist with this, Martor has developed a range of metal detectable safety knives and cutters designed both to ensure traceability, and to improve cutting safety, reducing another costly risk point in business – workplace injuries.
Every business owner/manager wants to provide a safe workplace for their staff, and most take great care to ensure safe operating procedures are in place to minimise any potential hazards. The introduction of safer cutting tools is another way to reduce risk. 
During common cutting tasks such as opening boxes, removing plastic wrapping or opening ingredients bags, using a safety knife can significantly reduce the risk, especially compared with a more traditional fixed-blade knife. When you combine safer cutting with detectability, the benefits are multiplied. 
Martor's goal is to work with businesses to help identify risk and provide safer solutions through reliable, high-quality, well-designed products. The Martor range of safety knives and cutters is manufactured using a combination of unpainted aluminium, stainless steel and high-quality metal detectable plastic.
All blades are made from stainless steel to prevent rusting, with options for replaceable and fully disposable blades. The range includes knives featuring automatic blade retraction and various concealed blade cutters, providing maximum user safety.