MANUFACTURING IN WESTERN SYDNEY THROUGH R&D AND COLLABORATION
05-06-2018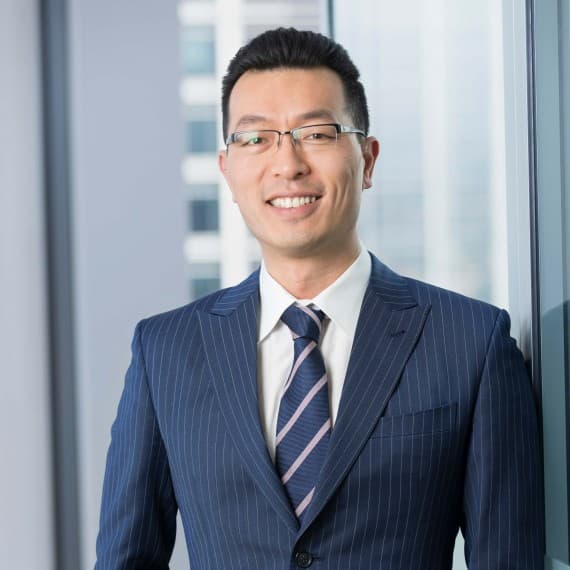 For manufacturers to be successful in today's landscape, they need to compete on value, not cost. With the accelerating pace of digital technologies and changes to customer demands, it's becoming more important for businesses to focus on collaborative partnerships in order to remain competitive.
The words collaboration and innovation can be daunting. Understanding what innovation looks like for your company is the first step. Whether it's improving existing products, developing new ways to deliver services or creating a more efficient business model, it can be defined as many things depending on your industry and your goals.
At the recent WSBC Manufacturing & Innovation Business Leader Luncheon, speakers from all walks of manufacturing discussed the benefits, obstacles and opportunities for collaborative innovation. For any business, staying ahead is a constant challenge and those who embrace innovation and make the most of the R&D growth initiatives will gain competitive advantage.
John Spender, Director Business Advisory at William Buck, facilitated the event Q&A. He said: "Manufacturers need innovation to spur growth. There are major opportunities for SMEs if they focus on targeted collaboration and strategic partnerships with academia, industry and government. To be leaders in advanced manufacturing and create a competitive advantage, R&D needs to be at the core of the business."
In Australia, manufacturing accounts for 6.05% of the Australian Gross Domestic Product (GDP) - that's around $100 billion. As one of the fastest growing economies, Western Sydney manufacturing is the region's major industry sector, contributing 16% to the GDP. Nationwide, businesses spent $16.7 billion on R&D. However, only 5% of manufacturing companies are highly concentrated in R&D, capital expenditure and total exports.
The share of R&D undertaken by businesses in Australia is still well below that of the leading countries. If you look at the global market, there's a big difference with places such as Germany, Japan and South Korea who have made the leap to become advanced manufacturing nations with businesses using 85-90% of the total national R&D spend in the manufacturing sector alone.
A growing number of businesses are collaborating closely with researchers, companies and other expertise sources to boost innovation and drive efficiencies. Programmes such as Advantage SME, run by the University of Wollongong (UOW), are helping businesses to develop new products and capabilities by matchmaking them with the best industry experts and researchers.
Australian businesses that engage in collaborative innovation with research organisations, such as UOW, are 242% more likely to report increases in productivity, compared with non-innovating businesses. Universities are hotbeds of innovation and have access to the some of the world's best equipment, using state-of-the-art technologies and facilities.
The UOW has successfully worked on joint R&D projects with companies such as NowChem and Venus Shell Systems to transform their businesses. As a concept, collaboration is nothing new, but in today's market collaboration is no longer just a strategy, it is the key to long-term business success and competitiveness.
As one of the guest speakers at the event the MD of NowChem, John Lamont, spoke about his company's experience with government programmes and partnering with UOW. He shared his insights on how to unlock the benefits of innovation: "Businesses shouldn't be afraid to collaborate. You can gain so much from collaborating with others and leveraging skills and ideas that sit outside your organisation."
In a bid to foster collaborative innovation, the Federal Government is investing $238 million over four years in six industry growth centres. Companies engaging with universities may also be eligible for matched funding. These programmes subsidise the cost of commercial research, usually on a dollar for dollar basis.
Another keynote presenter, Dr Pia Winberg, Director and Chief Scientist at Venus Shell Systems, said: "As a start-up it is hard to invest in the R&D space, and push forward on the opportunities for application. That is why linking with an industry partner and being able to offer a cost-effective pathway of innovation from our technology to them, through a partnership with the University of Wollongong, is rewarding for all."
There are substantial benefits for businesses scaling up collaboration initiatives and building R&D into core processes. Knowing how to access government support and applying the right tax incentives and grants will maximise your investments.
A common catalyst of business innovation is digital disruption. One of the themes we've noticed is with industry leaders who are seeing the rapid technological change in other markets are becoming increasingly concerned about the potential impact on their business should it successfully be picked up by a competitor.
It can be difficult for leaders when they're faced with this challenge. You're thinking about implications to the operating model, what it means for your workforce and at the same time you're looking at new technology that you may not necessarily understand.
You can overcome many of these hurdles by hiring the right staff or investing in strategic relationships, some of which can be funded with the Government's R&D tax incentive that provides a tax offset for eligible R&D activities. In many instances, these incentives are refundable in cash and at the very least, the incentive can reduce a company's tax burden.
Once a business summons the courage to tackle innovation and disruption head-on, they quickly realise the opportunities and advancements that come from combining their domain expertise with technological innovation.
William Buck in collaboration with St.George, the University of Western Sydney and WSBC will be launching the sixth Making Western Sydney Greater Survey in June. This survey will target Western Sydney business owners and managers and identify issues specific to the region, helping to drive positive change. To be involved, email research@williambuck.com.
Jack Qi is Tax Director and R&D Incentive specialist at William Buck Chartered Accountants and Advisors.