A manufacturing vision for the times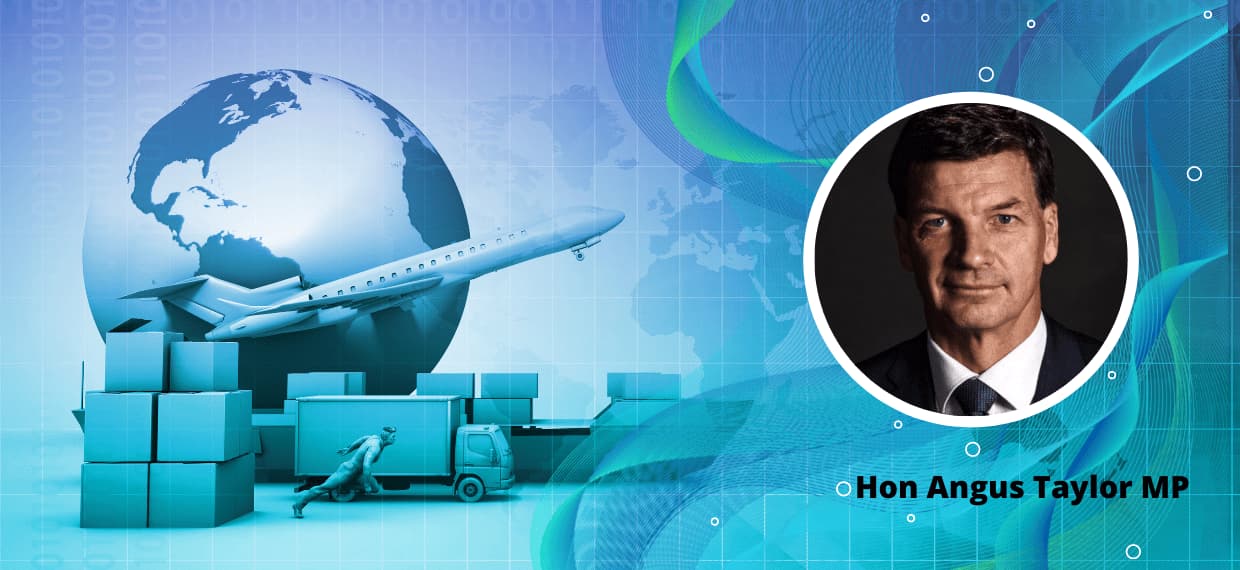 The Australian Government's vision is for Australia to be recognised as a high-quality, skilled and sustainable manufacturing nation that supports a modern economy and ensures our essential needs continue to be met.
Our $1.5 billion Modern Manufacturing Strategy is at the core of this vision ­– it is driving investment and innovation, growing our exports and creating new jobs, including critical high-skilled jobs.   
The COVID-19 pandemic has underlined how important it is to develop sovereign industrial capabilities and strengthen supply chains across key sectors, including vaccine production, agriculture and defence. 
Businesses have shown remarkable adaptability and resilience in responding to the challenges of the pandemic.   
But just when the worst of the crisis seemed to be passing, the Omicron variant has put severe strains upon workforces and supply chains. 
Australian businesses can be assured of the Government's ongoing support as we deal with this evolving crisis. 
The Australian Government is working hard to keep energy costs down, cut red tape and generally create a positive business environment.   
At the same time, we are increasing our investment in manufacturing.  
As at 15 December 2021, the Modern Manufacturing Strategy has delivered more than $309 million for 176 Australian manufacturing projects across the National Manufacturing Priorities of Space; Medical Products; Resources Technology and Critical Minerals Processing; Food and Beverage; Defence and Recycling and Clean Energy. 
Recycling technology
Combined, these projects are valued at $906 million which will drive new manufacturing activity, investment and create jobs. In November last year the Government provided $77 million to support 7 MMI Food and Beverage and 6 MMI Recycling and Clean Energy projects. 
Successful recipients include Pact Group in Victoria which was awarded $20 million to help develop its state-of-the-art recycling technology to divert about 125,000 tonnes of plastic waste from landfill each year.  
Sabrini Foods was awarded $1.4 million in funding to become the first local manufacturer to transform Australian dairy into extended shelf-life frozen paneer, overcoming one of the constraints to export.  
A capable and advanced defence industry is vital to our national security and our response to natural disasters and other emergencies. 
The development of domestic defence industries will not only strengthen our protection against external threats, it will also lead to innovations in other industrial areas. 
In December last year the Government provided $26 million in MMI grants to 3 companies in the Defence sector to help them access new local and global defence supply chains.  
Defence manufacturing centre
This included a $16.2 million grant to Western Australian-based company Hofmann Engineering to support the establishment of an advanced sovereign defence manufacturing centre and training facility.  
The lessons learnt from the pandemic have provided a powerful impetus to increase our self-sufficiency and strengthen our supply chains across key sectors 
The $107.2 million Supply Chain Resilience Initiative will strengthen Australia's ability to access critical products and inputs, better positioning us to respond to future supply chain disruptions
Under Round one of the Initiative, 26 projects in medicines and agricultural production chemicals will share in $33 million of funding. This includes $2 million for Strike Energy to establish a large-scale facility using natural gas and green hydrogen to locally produce urea for agricultural fertiliser, replacing imports and securing local jobs. 
Round 2 opened on 6 December and will support the critical areas of semi-conductors and water treatment chemicals.  
Further demonstrating its commitment to medical manufacturing, the Australian Government recently announced its significant long term partnership with global pharmaceutical company Moderna to establish a sovereign capability for mRNA. That partnership will see Moderna build a manufacturing facility in Victoria to produce respiratory mRNA vaccines for potential future pandemics and seasonal health issues. In the event of a future pandemic the facility could provide 100 million vaccine doses per year. 
As part of this arrangement, Australians will have priority access to mRNA vaccines, including in the event of a pandemic, and it will also see Australia become a hub for mRNA research and development and clinical trials.
COVID-19 has highlighted the importance of strengthening our sovereign manufacturing capabilities and securing reliable supply chains. These are just a few of the programs and target investments being delivered by the Government to enable this. We will continue to support manufacturers through the pandemic and into the future. Our manufacturers are leading the way, transforming the economy and putting Australia at the forefront of modern manufacturing nations.