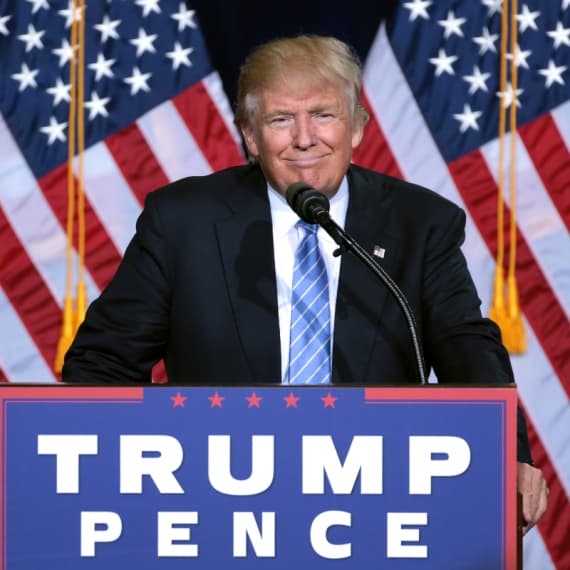 The election of Donald J Trump as President of the United States of America has taken a lot of people by surprise. His meteoric political rise from game-show host to president-elect of the 'free world' was drenched in media frenzy, sordid accusations, and a complete and utter disregard for the precedents that every other presidential candidate in history had set.
How did a man the NSW Parliament formally branded a "revolting slug" end up in the top spot? The answer may have no small relation to manufacturing. Or, to be more precise, the lack of it.
The Wall Street Journal published a set of statistics in March of 2016, focusing on the demographics of support for the Democratic and Republican primary candidates. As these statistics come from the very beginning, before most other republican candidates were eliminated, they let us see who has been supporting Trump from the very beginning.
Overwhelmingly, his supporters were not college educated, earned under US$35,000 per year, and lived in rural communities. Trump's message of "Make America great again" was so powerful because it could mean vastly different things to different people; for voters in rural areas (which make up three quarters of the USA's landmass), it seems like he meant "bringing back the industries that have left our rural counties".
"There's this sense that people in those communities are not getting their fair share compared to people in the cities," said Katherine Cramer, a political science professor at the University of Wisconsin, when speaking to NPR.
"They feel like their communities are dying, and they perceive that all that stuff — the young people, the money, the livelihood — is going somewhere, and it's going to the cities," she said.
This so-called "rural resentment" is built on shrinking populations, jobs, and opportunities in non-urban areas. As manufacturers and industries leave, as the best jobs become more technical and require education and training that can't be found in rural areas, people who have lived there for generations feel very hard-done-by indeed.
The "manufacturing counties" are home to almost a third of the rural population. There, job and wage growth is stagnating, in sharp contrast to the 1980s and 90s, where manufacturing and rural sectors showed growth and positive investment. With such a dramatic contrast in recent memory, and (seemingly) little attention being paid by the predominantly rich politicians in Washington, resentment is inevitable.
Despite the Democratic Party's (and Hillary Clinton's) progressive and supportive views on rural economies, with a focus on small businesses and reliable investments, Trump talked the talk better than her, and won the rural vote despite a lack of concrete policy. It didn't help that Clinton is a long-running member of the political and economic elite that rural voters are so resentful of, while Trump is a "self-made" man.
This attitude towards an economic and political "elite" is not new, nor is it fixated on the USA. The UK has seen its own backlash towards the bureaucratic and distant EU, with Brexit edging to just over 50% of the popular vote and threatening to undo decades of globalist progress. Before that, we've seen the Occupy Wall St movement express similar sentiment, as has left-leaning Bernie Sanders during his presidential bid.
In Australia, a similar feeling may exist, (as evidenced by the resurgence of the One Nation Party) but it has not reached the peak that exists elsewhere. Still, as fewer and fewer people identify with major parties (down from 90% to less than 75%), this is a movement that should be carefully addressed.
What does a Trump-led USA mean for Australia at large and Australian industry in particular? Quite simply it is too early to say. Already we have seen that President-elect Trump looks like being a very different animal to presidential candidate Trump.
Traditional wisdom would suggest that any move away from free-market economics in the USA would not be beneficial to Australia - either directly or via any potential trade war between the USA and China. Similarly, any back-tracking of the USA from its agreed responsibilities under the Paris Agreement on climate policy could be disastrous globally.
However, while the resources sector is enjoying a brief renaissance based on projections of future US policy, those projections remain speculation. The transition from politics to policies is rarely a smooth one (see Brexit above). We will have to wait to see the true President Trump to judge his actions.