Manufacturing thriving in the Illawarra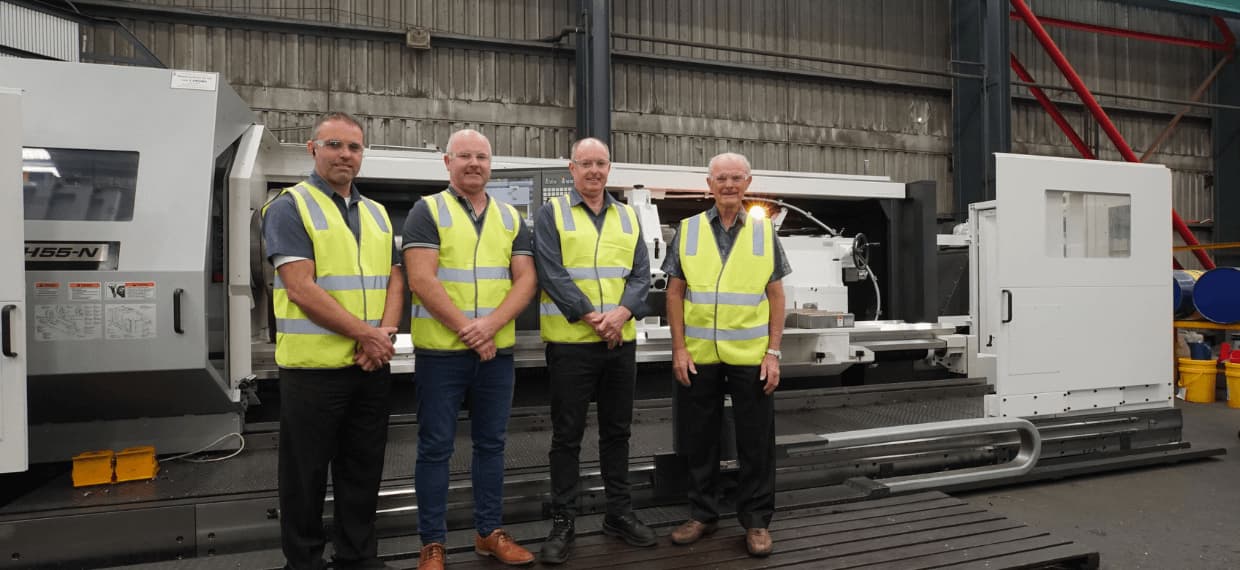 The COVID pandemic has shone a spotlight on Australian manufacturing instead of overseas imports from countries such as China, particularly for companies like Leussink in the Illawarra.
During the pandemic, Illawarra-based engineering firm Leussink invested $1 million to future-proof its state-of-the-art workshop with the acquisition of an additional CNC
lathe package.
According to Leussink's managing director Jason Leussink, "the new lathe effectively doubled the turning capacity within our workshop. It complements our existing lathe and allows us to increase the size of the items we machine as well.
"We're investing in our future work. Having just one large lathe in our workshop was creating a bottleneck that will now be eliminated. The old lathe will be used to rough jobs out and the new one for finish machining.
"Australian manufacturing is alive and well and we will continue to invest in it. We've been competing with overseas companies for years and the COVID pandemic has brought new work our way because overseas suppliers cannot always guarantee continuity of supply or the same quality that we offer," Leussink added.
Leussink is a second-generation family business with 40 employees including apprentices, based in Unanderra, just south of Wollongong NSW.
"At Leussink we genuinely believe in local manufacturing. Of course, in our industry, it is not always possible to buy 100 percent Australian-made materials, but where we can, we do buy Australian and support other organisations that have the same philosophy," Leussink explained.
Leussink's services include CNC machining, milling and turning, wire cutting, surface grinding, design, metal fabrication, welding, robotic welding, assembly, reverse engineering, power transmission repairs, equipment upgrades and parts qualification and verification.
Diversified industry
The company works across many sectors and industries including defence, manufacturing, agriculture, energy, oil and gas, mining and minerals processing, pulp and paper, heavy industry, transport, construction, civil engineering and marine.
"Over the years, we have had many opportunities to manufacture offshore, but have always chosen to stay local. For example, we have a joint venture with an Australian
company that straightens steel fence posts on rural properties. In producing the machinery, there was an opportunity to manufacture offshore at a cheaper price. However, we decided to maintain local manufacturing."
Leussink employs 40 staff and half of them have been employed at Leussink for more than 25 years, the company aims to employ local people from the Illawarra
region wherever possible.
Leussink's expertise in reverse engineering is another example of keeping manufacturing within Australia. Reverse engineering is particularly applicable where there are machines that can run 24/7 for months on end, repeating the same process over and over again. This type of high use means parts and accessories invariably need to be replaced often, and in some cases major components as well.
Given the potential lifespan of some machinery, by the time a major part is required, it may no longer be in production or may be too expensive to replace. Or, in the case of our current times, it may not be available to order in a reasonable time frame.
Reverse engineering was not possible a few decades ago, but with technological advancements, it has become feasible and economical. And not only that – it also keeps jobs and expertise in Australia.