MANUFACTURING SURGES TO 12-YEAR HIGH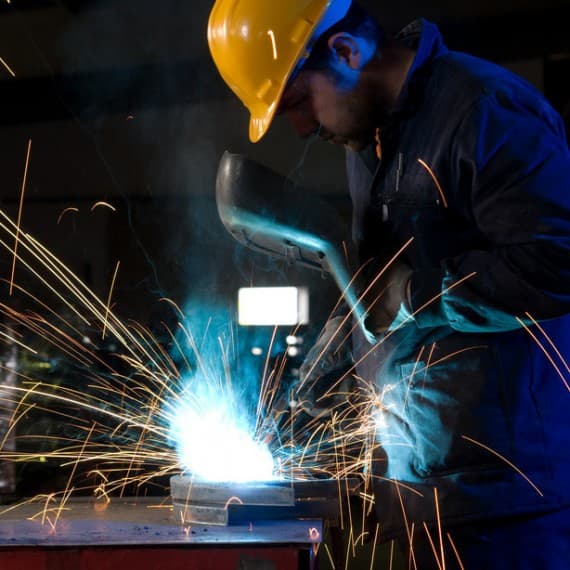 The Australian manufacturing sector surged in March to its strongest level of expansion since April 2004, driven largely by a weaker Australian dollar.
The Australian Industry Group Australian Performance of Manufacturing Index Australian PMI rose by 4.6 points to 58.1 last month. Readings above 50 indicate expansion in activity.
This is the ninth consecutive month of manufacturing growth.
Ai Group Chief Executive, Innes Willox, said last month's growth was fueled by increases in manufacturing production, sales, employment, exports and new orders.
Five of the eight manufacturing sub-sectors expanded, led by the largest, beverages and tobacco.
Significantly, the machinery and equipment subsector, which has been hit by the mining and resources slowdown, moved out of contraction in March for the first time in more than four years.  
"The strong manufacturing performance and its expansionary run since the middle of 2015 are in large part due to the boost provided by the lower Australian dollar," Mr Willox said.
"Even though the dollar has appreciated quite strongly since mid-January, the local currency is still close to 30 per cent lower against the US dollar and almost 20 per cent lower against the Trade Weighted Index compared with three years ago."
Mr Willox said the positive impacts of the depreciation have taken time to accumulate as businesses have become more confident that it will be sustained.
"With momentum positive and new orders growing strongly, the positive trend appears to have some way to run," Mr Willox said. 
However, Mr Willox warned that the rise in the value of the Australian dollar over the past two and a half months (by 10 per cent against the US dollar and by over 7 per cent against the TWI) may limit further growth.
"This will test some manufacturers and, if maintained, can be expected to slow the pace of recovery over the months ahead," Mr Willox said.