Manufacturing slump continues
31-08-2010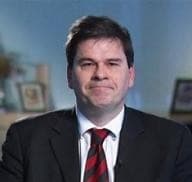 The manufacturing sector is at its weakest in four years as the strong Australian dollar and high energy prices continue to bite.
The Australian Industry Group's Performance of Manufacturing Index (PMI) was down 7.7 points last month to 36.7, well below the key 50-point level that separates expansion from contraction.
Contractions in activity were recorded in seven out of the eight manufacturing sub-sectors. 
Significant contractions were recorded in food, beverage & tobacco products, printing & recorded media, non-metallic mineral products, metal products and machinery & equipment. 
Sharp declines in production, new orders and employment were recorded in April, while finished stocks and deliveries declined as well.
Mr Innes Willox, Chief Executive of the Australian Industry Group, said the sharp drop in manufacturing production, employment and new orders in April, along with the continued erosion of exports, is "deeply concerning."
"This is the lowest level the Australian PMI has recorded since May 2009 and the lowest export reading since the export sub index was added in 2004," he said.
Mr Willox said the continued strength of the Australian dollar is a major burden on domestic producers.
And rising labour costs and high energy prices are adding to pressures. 
"Together they are undermining competitiveness in both the local market and in export markets and they are proving a major barrier to inbound investment in domestic manufacturing facilities with Australia now ranking among the highest cost manufacturing centres internationally, Mr Willox said. "As a result a large proportion of the manufacturing sector is now doing it very tough."