Manufacturing set to boom: report
31-08-2010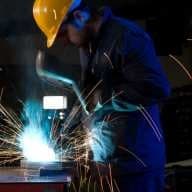 Manufacturing will bounce back after languishing in the shadow of the mining investment boom, according to a new report.
The Grattan Institute report says that far from being permanently damaged, industries sensitive to the exchange rate, such as manufacturing, tourism, education and agriculture, "survived the boom in reasonable shape."
Titled The Mining Boom: Impacts and Prospects, the report paints an optimistic picture for the future of Australian industry.
The report notes that overall, the mining boom has been good for Australia.
"It helped the country weather the global financial crisis. It helped fund major government initiatives. Most Australians have prospered."
Fears that the boom has benefited mining states, companies and workers, but left the rest of the country worse off are unfounded, the report says.
And fears that the high dollar has caused permanent damage to trade-exposed industries such as manufacturing, tourism and international education are also wide of the mark.
"Benefits have been spread across the country as the boom helped to offset the impacts of globalisation and technological change on lower-skilled workers, the report says.
"The boom has made life difficult for industries that compete internationally. Yet history suggests that manufacturing and other trade-exposed industries will bounce back quickly after the boom."