Manufacturing sector weakens in March
31-08-2010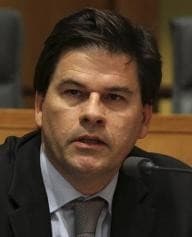 After moderating in February, Australian manufacturing performance was marginally weaker in March, hit by a decline in exports and fall in new orders.
This is the 14th consecutive month the sector has contracted, according to latest industry data.
The Australian Industry Group performance of manufacturing index (Australian PMI) fell 1.2 index points in March to 44.4 points.
The index has been below the key 50 level, which separates expansion from contraction, since February 2012.
AiGroup chief executive Innes Willox said it was a disappointing result given there were some encouraging signs in the February report, where the index rose 5.4 points.
"The strong dollar, falling selling prices, further cost pressures and the weakness of commercial and residential construction continue to take their toll," he said.
Mr Willox said an interest rate cut from the Reserve Bank of Australia would benefit the sector.
"In the absence of any sign of inflationary pressures and with market interest rates still relatively high, the industry would certainly welcome a further reduction in official interest rates," Mr Willox said.
Manufacturing exports fell for the eighth straight month and selling prices declined amid rising costs.
"The decline in export earnings is particularly worrying and reflects soft demand in a number of markets, intense competition and, of course, the high dollar, Mr Willox said. 
Mr Willox said the falling trend in selling prices indicates that widespread price discounting is probably still occurring, as manufacturers seek to compete globally with an ongoing strong Australian dollar.
"The continuing gap between input prices and selling prices is contributing to a worsening profit squeeze in manufacturing," he said.
 The decline in manufacturing employment continued to ease in March with the sub-index rising by 1.2 points to 48.7.