Published 21-03-2019
| Article appears in April 2019 Issue
THE MANUFACTURING SECTOR IS VITAL TO AUSTRALIA'S FUTURE PROSPERITY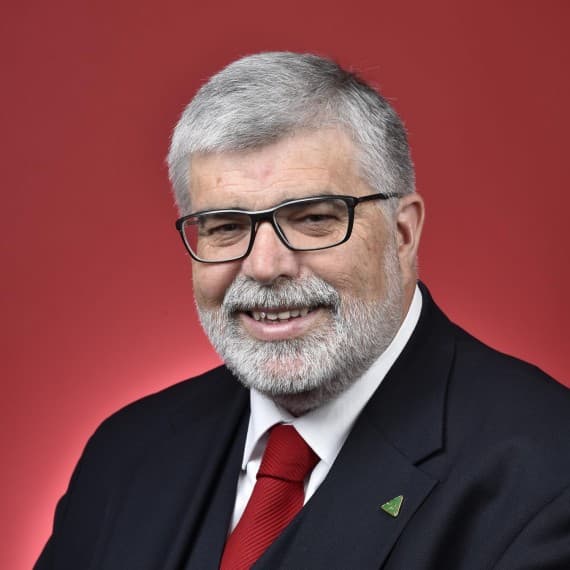 We are on the verge of a federal election. The choice in this election will be absolutely clear, and nowhere more so than in industry policy.
Labor is committed to stimulating investment in Australian manufacturing and Australian jobs.
We have already announced key elements of our plan to support manufacturing. The Coalition, in contrast, has spent most of its six years in office defunding and dismantling programmes set in place under the previous Labor government's innovation and industry agenda.
There has been a revolving-door succession of industry ministers, with no consistent strong voice for manufacturing at the Cabinet table.
This government has no vision for the future of Australian manufacturing. Labor, however, understands that the manufacturing sector is vital to Australia's future prosperity. Not only because nearly a million Australians work in the sector, but because it is the key to diversifying this country's economic base.
Australia won't be a globally competitive economy if we are only an exporter of commodities and services.
It is a myth that Australian firms cannot survive in a global market because of the price competition from manufacturers in low-wage countries that produce goods for a mass market. On the contrary, Australia must invest in hi-tech, advanced manufacturing to produce goods that will sell on their quality.
We can do that while remaining a high-wage, high-skill country. Indeed, unless we invest in the skills of our workforce we will not be able to take advantage of the technological changes that are transforming manufacturing around the world.
Labor's vision for manufacturing is intimately linked to our vision for the future of Australian science.
It is no accident that the same government that has withdrawn funding from industry programmes has also cut deeply into the funding of universities and the public research agencies such as CSIRO.
Since 2013 a net $2 billion has been cut from science, research and innovation programmes.
That is not how other countries with which we usually compare ourselves are approaching the challenge of reshaping their innovation programmes in the age of the fourth industrial revolution.
That is why Labor's industry agenda includes rebuilding the gutted TAFE sector, and forging closer relationships between industry, universities and the research agencies.
It is why Bill Shorten has announced that a Labor government will set a goal of devoting 3 per cent of GDP to research and development by 2030.
And it is why, if we are elected, we will ensure that any changes to the R&D Tax Incentive do not drive innovative firms to take their R&D offshore.
Labor has already announced industry programmes designed to boost innovation and new investment.
The $1 billion Advanced Manufacturing Future Fund will provide loans to innovative firms, especially SMEs, that find it difficult to obtain finance from conventional sources.
The major banks have been extremely reluctant to lend money for manufacturing, but we will remove that obstacle for firms seeking to expand their business.
The fund will be modelled on the Clean Energy Finance Corporation - a proven success. Like the CEFC, it will operate with an independent board, and it will be managed by professionals in providing financial services.
Labor will also introduce an Australian Investment Guarantee, an accelerated tax concession for depreciation.
The guarantee will allow firms to deduct up to 20 per cent of the value of new investment in the first year. Eligible assets will include both tangible equipment, such as plant, tools and non-passenger vehicles, and intangibles such as software, patents and copyrights.
We will also increase the resources and powers of the Anti-Dumping Commission, to ensure that imports of substandard steel, aluminium and other goods do not create unfair competition for Australian producers.
Dumping is always a threat, but the trade war between the USA and China has demonstrated how easily the danger can increase in a vulnerable market like Australia.
We will also ensure that Australian firms are not disadvantaged when government contracts are awarded.
Our Local Projects, Local Jobs initiative is a plan to increase opportunities for Australian firms to benefit from the $50 billion a year the Commonwealth spends on goods and services.
As I noted in a recent Industry Update column, without a local jobs plan the reality is that international bidders that win government contracts will, all too often, bring their suppliers with them, cutting out the local competition.
The previous federal Labor government had such a plan, set out in the Australian Jobs Act 2013, which created the Australian Industry Participation (AIP) Authority.
The AIP Authority had an initial budget of $11 million, and in its first year in government the Coalition inherited 303 AIP plans from Labor.
The authority's budget has since been cut to $1.8 million, and the AIP Authority itself has been relegated to a section within the Department of Industry, Innovation and Science.
It is not even fully staffed: instead of the 60 staff originally proposed for a stand-alone authority, there is now only one statutory officer assigned to it, who also has numerous other responsibilities.
That decline is all the commentary that is needed on the Coalition's message to manufacturers and their employees. It is "you're on your own".
That is not Labor's message. We will use the power of government procurement to increase Australia's economic capabilities and create new Australian jobs.
We will appoint supplier advocates, and halve the thresholds beyond which bidders for government contracts are required to submit plans to support local jobs.
The message is simple: if bidders on large government contracts can't show how they will support competitive local businesses and create local jobs, they shouldn't get the contracts.
Labor's message, for manufacturing firms and their employees, is this: "you're never on your own".
Senator Kim Carr is the Shadow Minister for Innovation, Industry, Science and Research.