MANUFACTURING SECTOR STILL STRUGGLING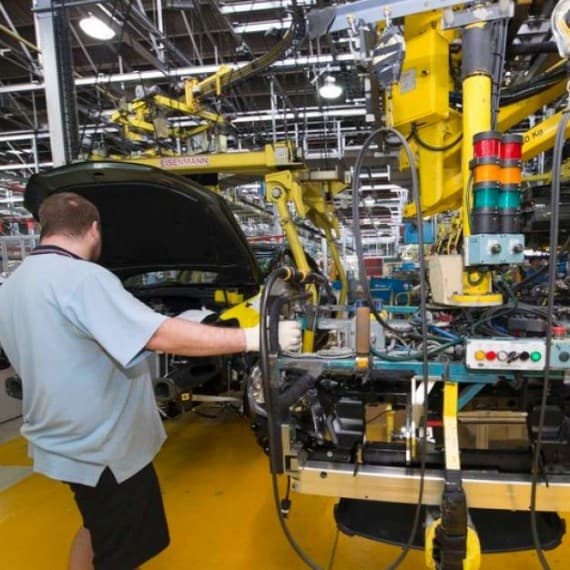 Australian manufacturing activity has dipped for the third consecutive month, due mainly to weak domestic demand.
The Australian Industry Group Australian Performance of Manufacturing Index (Australian PMI) fell by 3.6 points to 45.4 in February, indicating a third consecutive month of contraction. (Readings below 50 indicate a contraction in activity and above 50 indicate expansion).
AiGroup Chief Executive Mr Innes Willox urged the government to use its May budget to boost domestic activity, "including by delivering on the commitment to cut the company tax rate to 28.5 per cent for all companies."
Such a move would help to boost local demand, he said.
Among the activity indicators, manufacturing production (down 3.7 points to 45.0) and new orders (down 3.4 points to 44.2) continued to decline.
Manufacturing sales (steady at 45.3) contracted for a ninth consecutive month.
The supplier deliveries (down 6.0 points to 46.9) and stock levels (down 4.4 points to 47.0) sub-indexes returned to contraction this month after brief expansions in January.
Following further falls in the dollar, only the manufacturing exports sub-index signalled expansion, for a third month (unchanged at 53.9 points).
Much of this growth in exports was concentrated in the food and beverages sub-sector, one of three manufacturing sub-sectors to expand in February (down 2.8 points to 60.1).
The smaller textiles, clothing & furniture (down 3.4 points to 56.0) and non-metallic mineral products (down 2.3 points to 66.2) sub-sectors also expanded for a fourth consecutive month.
Ai Group Chief Executive Innes Willox said weak domestic demand from businesses and households is offsetting the boost that many domestic manufacturers might have expected to flow from the weaker Australian dollar. 
However he noted there were "bright patches" including the food & beverage sector and producers of building materials.
The weak domestic demand was particularly driven by a sharp drop in mining construction, the progressive closure of automotive assembly and weak local business investment.
"The lower dollar has also lifted the prices paid for imported inputs, putting additional pressure on manufacturers' margins," Mr Willox said.
"On the positive side, the lower dollar and its further depreciation since September 2014 have boosted manufacturing export volumes over recent months."