Published 03-10-2019
| Article appears in October 2019 Issue
THE MANUFACTURING SECTOR IS CRITICAL TO AUSTRALIA'S FUTURE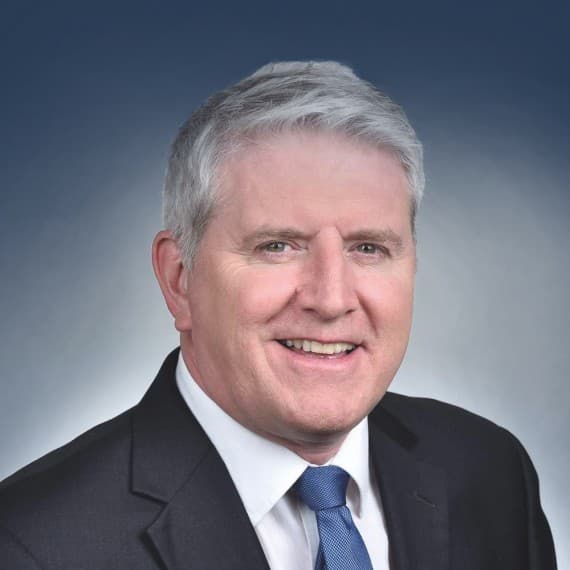 The latest data from the Australian Bureau of Statistics paint a fairly sombre reflection of the Australian manufacturing industry, begging the question: what is the Morrison Government's plan to help manufacturers to grow and become globally competitive?
Each day that passes, it is becoming more apparent that either there isn't a plan or if there is, it's not working.
The data for the August quarter reveal a record low number of Australians holding a job in the manufacturing industry and a record low number of people employed full time in the manufacturing industry, down 100,000 in 12 months.
This, from an industry with a history of decent full-time jobs, is concerning.
There are some bright spots, with the Ai Group's, Performance of Manufacturing Index for September showing strength in the food and beverages, and machinery and equipment sectors of the industry.
However, for the past six years, I have been struck by an abundance of rhetoric but an absence of urgency from this government to strengthen industry conditions.
Just last month, Labor reignited calls for the Minister for Industry, Science and Technology, Karen Andrews, to act and stop local vitamins and mineral supplement manufacturers being stripped of their ability to use the iconic Australia Made logo.
The government's inaction on this issue has threatened an industry worth $5 billion to the Australian economy and put close to 30,000 jobs at risk.
It was only following pressure from industry and Labor that the government presented an interim regulatory change; however, no details have been made public on a timeline for properly fixing this issue.
The grim manufacturing statistics I mentioned are not specific to the manufacturing industry, in fact there are slowing economic conditions nationally – a struggling jobs market and low wages growth.
More than 1.8 million Australians are underemployed and there are at least three unemployed Australians for every job vacancy.
Business confidence and conditions have deteriorated under the Morrison Government, according to the NAB Monthly Business Survey for August 2019, with a decline in business conditions across industries.
The RBA cut interest rates again to 0.75 per cent in an attempt to drive down the unemployment rate.
The Liberals' lack of an economic plan is leaving Australia, and particularly manufacturing, dangerously exposed to turbulence in the global economy.
Australia has a future as an advanced manufacturing nation with capacity for major growth. An advanced economy needs an advanced, innovative and highly skilled industrial base. This requires strategic leadership from government as well as a partnership with business and workers.
It doesn't require a reduced investment in research and development, which impacts Australia's capacity for innovation, economic diversity and new jobs.
We are witnessing the continuation of an overall downward trend in R&D under this Government's watch.
Business R&D spend has hit 0.9 per cent of GDP, falling below 1 per cent of GDP in the previous data (2015-16).
As a recent Australian Institute of Company Directors report noted, Australia's total gross domestic spending on R&D is currently ranked 21st within the OECD and that while the global trend is for national business expenditure on R&D to grow, Australia's has fallen.
As such, Australia's investment levels below countries such as South Korea, Israel, Sweden, Denmark, Finland, Iceland, Norway and Singapore.
Research and development is fundamental to Australia's future industries. That's why Labor set a goal of increasing the share of gross domestic product devoted to research and development to the last election.
If the Morrison Government was serious about helping manufacturers to grow, become competitive globally and develop new technologies they would be investing in R&D.
Labor took a comprehensive plan to support local manufacturing firms and jobs to the last election. While all of our policies are under review, it is worth remembering some key initiatives, such as the $1 billion Advanced Manufacturing Future Fund, the Australian Investment Guarantee, the Local Projects, Local jobs plan that would see more government procurement and investment in major projects spent on local businesses and local jobs, to name a few.
We also committed to lifting research and development investment to 3 per cent of GDP per annum by 2030, to ensure manufacturing has the best scientific and research expertise available.
Australia's manufacturing industry is facing challenges, but what it needs is a government willing to back them. Not one that says we can't afford a manufacturing industry.
As the new Shadow Minister for Industry and Employment, I want Australia to be a successful advanced manufacturing nation.
Lifting skills to ensure the workforce is prepared for the jobs of the future is crucial to future employment security and better wages. It requires bipartisanship and collaboration, none of which can be achieved without leadership, a plan, and vision from the current government.
There is no doubt in my mind that a strong, diverse and agile manufacturing sector is critical to Australia's future.