Manufacturing recovers over holiday period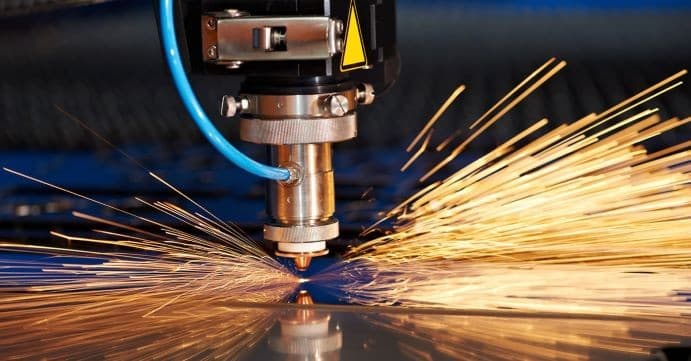 The Australian Industry Group Australian Performance of Manufacturing Index increased by 3.2 points to 55.3 over the summer holiday period December 2020 and January 2021.
Manufacturing businesses reported stronger and more broad-based recovery over the normally quiet holiday season.
"In December and January Australian manufacturing continued to make up ground lost during much of 2020," Ai Group Chief Executive Innes Willox said.
"Production, employment and exports all expanded although domestic sales were down on November levels.
"The food & beverages, machinery & equipment and chemicals sectors were particularly strong and more than made up for a flat metal products sector, a further decline in building products and weakness among textiles, clothing, footwear, paper & printing businesses.
Mr Willox said the uptick was a sign of good things to come for 2021 but cautioned against claiming things were back to normal.
"While the sector has not returned to pre-COVID conditions, the turnaround from September is more decisive than was expected and is an encouraging sign of the resilience of Australian manufacturing and the effectiveness of fiscal and monetary policy measures in response to COVID," he said.
"However, it is clearly still far too early to proclaim a full recovery of the sector."
Australian PMI: Key Findings for December 2020 and January 2021
Six of the seven activity indices in the Australian PMI expanded in December 2020 and January 2021 (see table below), with only the sales index contracting (down 4.2 points to 46.5). The exports index jumped into strong expansion (up 11.4 points to 61.4), driven by exports of food & beverages.
Three of the six manufacturing sectors in the Australian PMI® expanded in December and January, with the food & beverages (up 16.4 points to 59.5), machinery & equipment (up 6.5 points to 66.5) and chemicals (up 8.4 points to 66.3) sectors all increasing at an accelerating pace over the two months. The metal products sector was stable (down 6.0 points to 50.6) while textiles, clothing, footwear, paper & printing plunged into contraction (down 24.4 points to 47.2).
The input price index eased slightly over the holiday period (down 0.2 points to 64.4), indicating marginally slower price increases on average, while selling prices remained stable (up 1.2 points to 50.8).
The average wages index (down 3.8 points to 56.4) eased below its long-run average (58.6 points) after rising sharply in November in response to increases to manufacturing award pay rates.
| | | | |
| --- | --- | --- | --- |
| Seasonally adjusted | Index this month | Change from last month | Long-run average |
| Australian PMI | 55.3 | 3.2 | 50.5 |
| Production | 56.9 | 4.4 | 51.3 |
| Employment | 55.1 | 2.3 | 48.9 |
| New Orders | 54.6 | 1.3 | 51.1 |
| Supplier Deliveries | 55.8 | 2.3 | 50.9 |
| Finished Stocks | 53.6 | 9.3 | 49.6 |
| Exports | 61.4 | 11.4 | 49.9 |
| Sales | 46.5 | -4.2 | 49.1 |
| Input prices | 64.4 | -0.2 | 67.4 |
| Selling prices | 50.8 | 1.2 | 48.2 |
| Average wages | 56.4 | -3.8 | 58.6 |
| Capacity utilisation (%) | 79.9 | 2.1 | 73.8 |
|   |   |   |   |
| Food & beverages | 59.5 | 16.4 | 53.7 |
| Machinery & Equipment | 66.5 | 6.5 | 50.0 |
| Metals products | 50.6 | -6.0 | 47.3 |
| Petroleum, coal, chemicals & rubber products | 66.3 | 8.4 | 51.4 |
| Building, wood, furniture & other | 40.0 | -3.8 | 49.8 |
| Textiles, clothing, footwear, paper & printing | 47.2 | -24.4 | 46.6 |